Overview:
Brief Introduction to Bucket Elevator
Bucket elevator is used to carry things from lower to higher. Materials are cast into hopper by vibrating stage and carried upwards automatically. Speed can be adjusted according to conveying quantity and height can be chosen according to requirements. The hopper is designed for actual needs and suitable for feeding in grinding production line.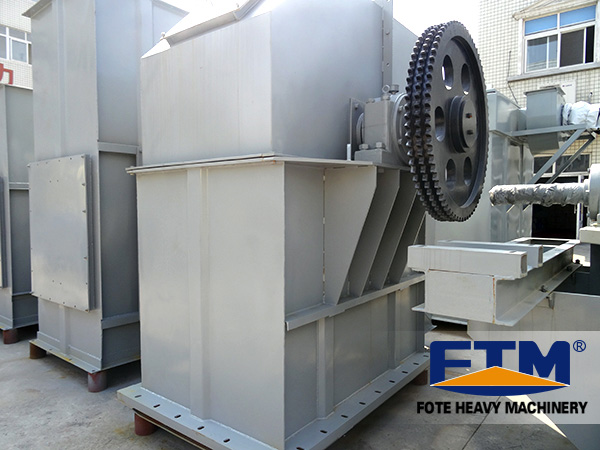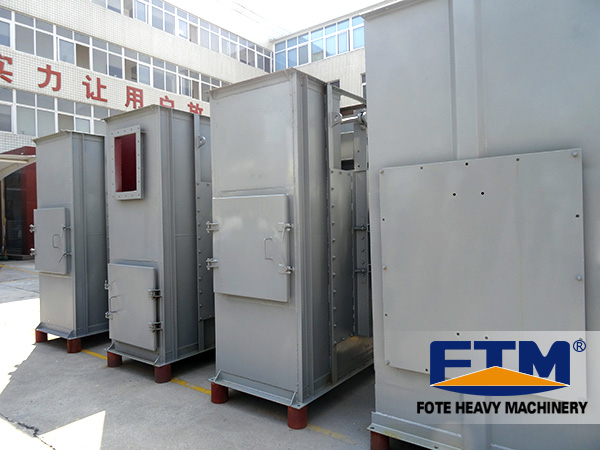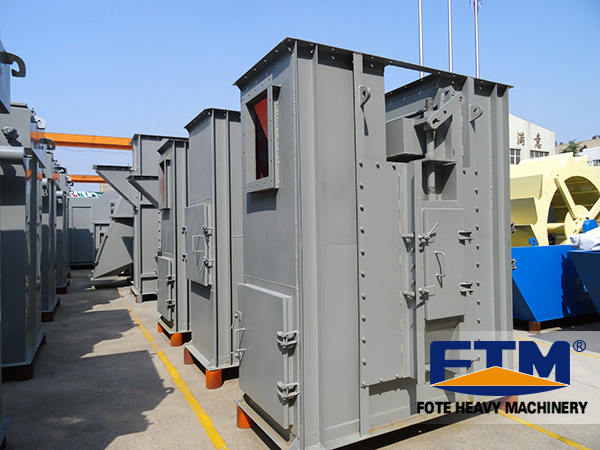 In addition, Fote bucket elevator is also suitable for food, medicine, chemical industrial products, screws, nuts, etc. It can stop and start automatically through the recognization of signal of packaging machine.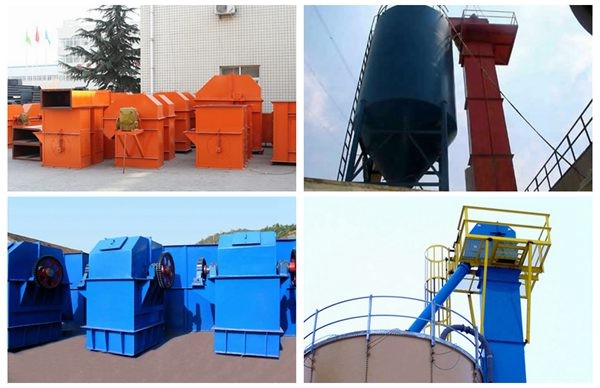 Fote Machinery is a famous bucket elevator manufacturer. Bucket elevator price is quite reasonable and the quality is great. You can send us an e-mail or leave a message to get more detailed information about the equipment.
Classification of Bucket Elevator
Bucket elevator is a kind of vertical conveying machine by a series of hoppers fixed on the no-end traction components. It can be classified into ring-type, plate-type and belt conveyor.
Characteristics of Bucket Elevator
1. Low drive powder. Adopt flow type feeding, induction unloading and large volume hopper make it there is no feeding back and packing so that there is less reactive powder.
2. Large elevating range. Bucket elevator has little demand for materials' type and characteristics except it cannot convey powder or small particle materials. And it can convey large particle materials; well sealed; less pollution.
3. Stable performance; advanced technology and processing method ensures the stable operation and the failure free time is over 20,000 hours; high elevating height; stable operation make it possible to elevate high.
4. Long life expectancy. Bucket elevator adopts flow feeding so that there is no need to use the hopper and there is no collision among the materials. Design of Fote bucket elevator ensures that there is less loss when feeding and unloading to decrease the abrasion.
Technical data:
Technical parameters of ring chainbucket elevator
Specification
Max.lifting height
(m)
Conveying capacity
(m³/h)
Max.size
(mm)
Pitch of buckets
(mm)
Motor prower
(kw)
TH160
25
7-12
15-20
400
3-4
TH200
28
8-15
20-30
500
3-5.5
TH250
30
10-25
25-35
500
4-7.5
TH300
30
25-35
30-40
500
5.5-11
TH315
40
30-40
35-45
512
5.5-15
TH400
40
45-60
40-55
512
11-22
TH500
40
65-80
50-60
512
15-30
TH630
40
100-120
60-65
688
18.5-37
TH800
40
130-150
65-75
920
22-45
Technical parameters of wire belt bucket elevator
Specification
Max.lifting height
(m)
Conveying capacity
(m³/h)
Max.size
(mm)
Bucket Volume
(L)
Motor prower
(kw)
TDG160
80
34
0-20
2.6
2.2-11
TDG200
80
45
0-25
4.1
3-15
TDG250
80
71
0-30
6.5
5.5-22
TDG315
80
101
0-35
10
7.5-30
TDG400
80
158
0-40
16
15-45
TDG500
80
218
0-45
25
18.5-55
TDG630
80
345
0-50
40
30-90
TDG800
80
491
0-50
61
45-132
Plate chain bucket elevator
Specification
Max.lifting height
(m)
Max.lifting capacity
(m³/h)
Percentage
allowed(%)
Pitch
(mm)
Motor power
(kw)
10
25
50
75
100
Max.size(mm)
NE15
40
16
65
50
40
30
25
101.66
1.5-4
NE30
59
31
90
75
58
47
40
152.4
2.2-7.5
NE50
62
60
90
75
58
47
40
152.4
3-15
NE100
58
110
130
105
80
65
55
200
7.5-30
NE150
65
170
130
105
80
65
55
200
11-37
NE200
73
220
170
135
100
85
70
250
18.5-75
NE300
61
320
170
135
100
85
70
250
22-75
NE400
47
420
205
165
125
105
90
300
45-90
NE500
58
500
240
190
145
120
100
300
45-132