Overview:
Brief Introduction to Electro-vibrating Feeder
Electro-vibrating feeder is the popular raymond mill feeder, grinding mill accessories or grinding machine parts, which is essential machine in automatic production line used to carry the materials from storage bin or other storage equipment to material receiving machine evenly. Electro-vibrating feeder can be classified into open type and closed type. According to the installation method, it can be classified into pending type and table type.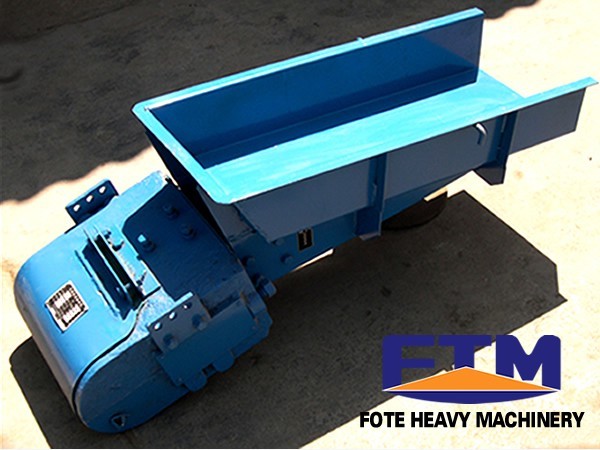 Application Range:
Electro-vibrating feeder is used to feed block, particle, or powder materials constantly. It is widely used in mining, metallurgy, coal, electric power, chemical industry, food, glass, refractories and other industries. Fote electro-vibrating feeder generally used as feeding device which supply materials for grinding machine so that the grinding machine operates stable and no blocking in the machine.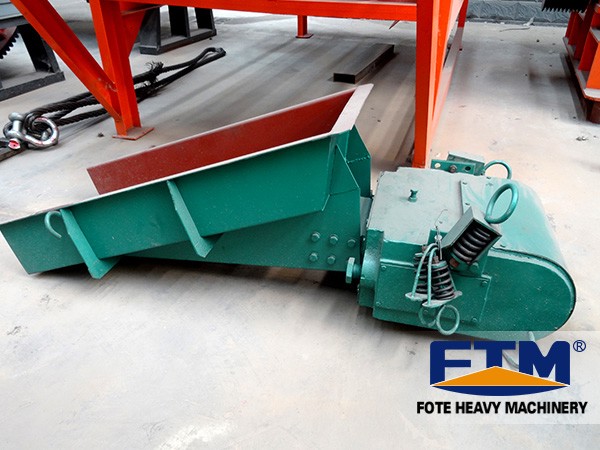 Characteristics of Electro-vibrating Feeder
1. Electrical control of electro-vibrating feeder using half wave rectifier circuit can adjust the feeding quantity. It can be used in automatic production process to realize production process automation.
2. No rotating parts; no need for lubrication; simple structure; easy maintenance.
3. Electro-vibrating feeder adopts slightly parabolic motion to feed materials,.
4. Electro-vibrating feeder uses appropriate plates to make the chute which can be used for high temperature wear and corrosive materials, and so on.
Fote Machinery is a famous electro-vibrating feeder manufacturer. You can leave a message or send us an e-mail to get more detailed information. We are looking forward to our cooperation.
Technical data:
Model
Items
Feeding
capacity
(t/h)
Power
(kw)
GZ1
5
60
GZ2
10
150
GZ3
25
200
GZ4
50
450
GZ5
100
650