Overview:
Brief Introduction to Lignite Dryer
Lignite dryer, belongs to drum dryer, is mainly used to dry lignite, anthracite coal, and coal ash. So it is often called coal cinder dryer, coal slag dryer and anthracitic coal dryer.
Lignite Rotary Dryer
Traditional drying method usually adopts centrifugal type mechanical dehydration so that the equipment is quite expensive however the productivity is very low and dehydration rate is very low, usually about 10% and the remained water content is 15%-20%..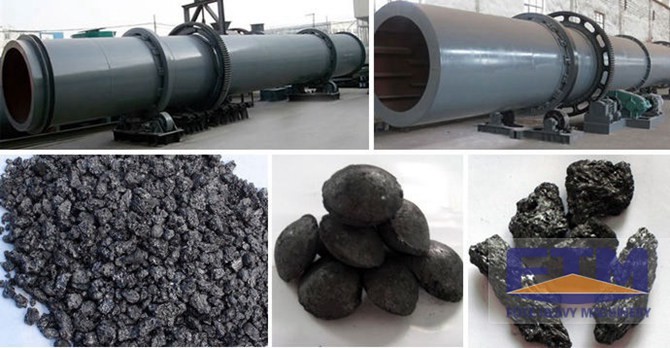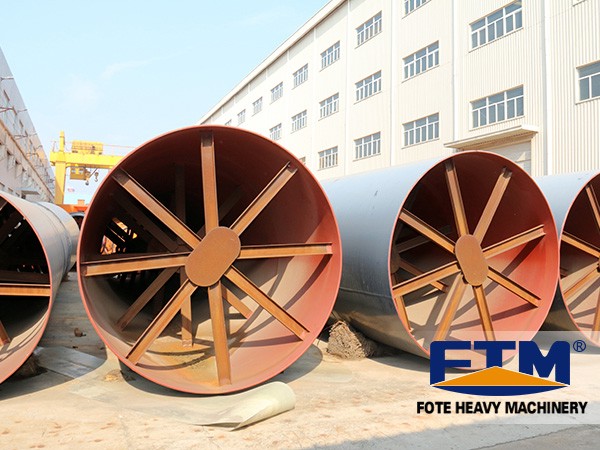 Lignite rotary dryer adopts the advanced technology that is crush the lignite first and then conduct thermal drying to make the drying continuous, industrial, and automatic. After being dries, the water content can reduce to less than 13% from 25%-30% and it is suitable for bunker coal to perfect the process and get good benefit.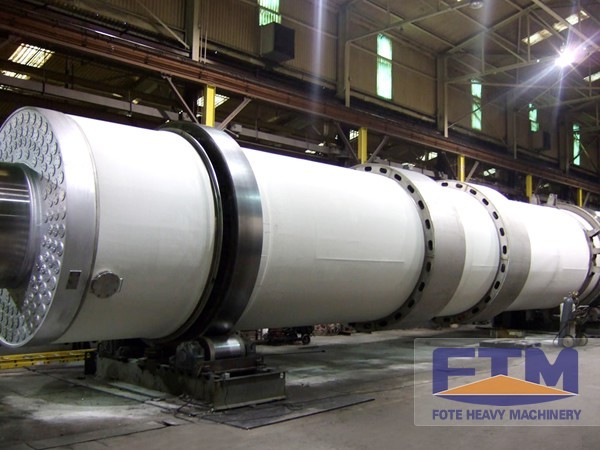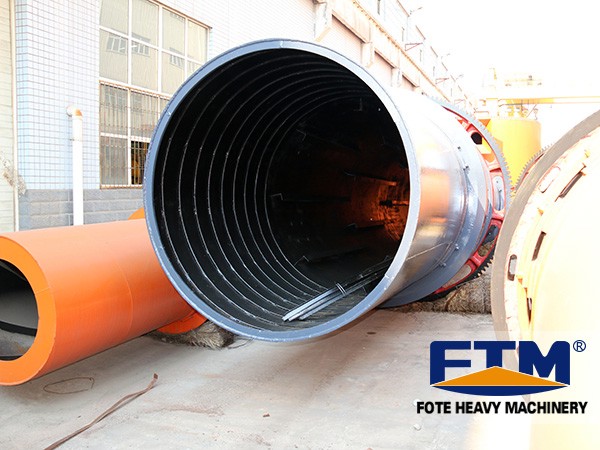 Application of Lignite Rotary Dryer
1. The coal industry, coal, coal slime flotation, mixing materials
2. Blast-furnace slag in construction industry, clay, clay, limestone, sand, quartz and other materials ;
3. Processing industry of metal concentrate tailings, waste;
4. Non-heat-sensitive materials in the chemical industry .
Characteristics of Lignite Rotary Dryer
1. High overload resistance; large capacity; low fuel consumption; low cost of drying;
2. Adopt downstream drying flue gas enters the dryer with the wet material from the same side. You can take advantage of high temperature flue gas evaporation; low temperature of dryer outlet; high thermal efficiency;
3. According to the different material properties to change operating parameters make the item in the dryer cylinder capable of forming stable full-face cascade, mass and heat exchange more fully;
4. New feeding and discharge devices, putting an end to the dryer drum feed inhomogeneous congestion, discontinuous, and phenomena such as returns, reduces the dust load of the system;
5. The new internal structure, intensify cleaning of disperse materials and thermal conduction, eliminating the adhesion phenomenon of the cylinder wall, material moisture, stickiness of more flexibility;
6. Lignite dryer achieves a "zero lift", greatly reducing wear retaining rollers, cylinder stable, reliable operation;
7. Lignite dryer adopts "aligning roller device" so that wheel and tyre fit is in a linear exposure, thereby greatly reducing wear and power loss;
8. According to user requirements of granularity and moisture, drying coal mud water is less than 8% and the granularity can be controlled in 8mm.
Technical data:
| | | | | | | | |
| --- | --- | --- | --- | --- | --- | --- | --- |
| Length and Diameter | Volume | Reducer | Thickness (mm) | Weight (T) | Power(kw) | Fan power (kw) | Yield(t) |
| Φ 0.8 × 8 | 4 | JZQ350 | 8 | 3.2 | 4 | 4 | 0.5-2 |
| Φ 0.8 × 10 | 5 | JZQ350 | 8 | 3.7 | 4 | 4 | 0.5-2.5 |
| Φ 1 × 8 | 6.3 | JZQ350 | 8 | 4.5 | 5.5 | 4 | 1-2.5 |
| Φ 1 × 10 | 7.9 | JZQ350 | 8 | 5.2 | 5.5 | 5.5 | 1-3 |
| Φ 1 × 12 | 9.4 | JZQ350 | 8 | 5.7 | 7.5 | 5.5 | 1-4 |
| Φ 1.2 × 10 | 11.3 | JZQ400 | 10 | 9 | 11 | 7.5 | 1-4.5 |
| Φ 1.2 × 12 | 13.6 | JZQ400 | 10 | 10 | 11 | 7.5 | 1-4.8 |
| Φ 1.2 × 14 | 15.8 | JZQ400 | 10 | 11 | 11 | 7.5 | 1-5 |
| Φ 1.2 × 16 | 18 | JZQ400 | 10 | 12 | 11 | 7.5 | 2-6 |
| Φ 1.5 × 12 | 21.2 | JZQ500 | 12 | 14.4 | 11 | 7.5 | 2-9 |
| Φ 1.5 × 14 | 24.7 | JZQ500 | 12 | 15.6 | 15 | 11 | 2-9.5 |
| Φ 1.5 × 16 | 28.3 | JZQ500 | 12 | 16.8 | 15 | 11 | 2-10 |
| Φ 1.8 × 14 | 35.6 | JZQ500 | 16 | 23 | 18.5 | 15 | 5-11 |
| Φ 1.8 × 16 | 40.7 | JZQ500 | 16 | 24.5 | 18.5 | 15 | 5-12 |
| Φ 1.8 × 18 | 45.8 | JZQ500 | 16 | 26 | 18.5 | 15 | 5-13 |
| Φ 2 × 18 | 56.5 | JZQ650 | 18 | 31 | 22 | 18.5 | 5-15 |
| Φ 2 × 20 | 62.8 | JZQ650 | 18 | 33 | 30 | 22 | 5-16 |
| Φ 2 × 22 | 69 | JZQ650 | 18 | 35 | 30 | 22 | 5-17 |
| Φ 2.2 × 18 | 68.3 | JZQ650 | 20 | 38 | 30 | 22 | 8-18 |
| Φ 2.2 × 20 | 75.9 | JZQ650 | 20 | 42 | 30 | 22 | 8-19 |
| Φ 2.2 × 22 | 83.5 | JZQ650 | 20 | 46 | 30 | 22 | 8-20 |
| Φ 2.2 × 24 | 91.1 | JZQ650 | 20 | 50 | 30 | 22 | 8-21 |
| Φ 2.4 × 16 | 72.3 | JZQ650 | 22 | 45 | 37 | 30 | 10-20 |
| Φ 2.4 × 20 | 90.4 | JZQ750 | 22 | 51 | 45 | 37 | 10-22 |
| Φ 2.4 × 24 | 108.2 | JZQ750 | 22 | 60 | 55 | 37 | 10-25 |
| Φ 2.4 × 28 | 126.6 | JZQ750 | 24 | 67 | 75 | 55 | 10-30 |
| Φ 2.7 × 18 | 1.03 | JZQ750 | 24 | 55 | 75 | 55 | 15-25 |
| Φ 2.7 × 24 | 137.3 | JZQ750 | 24 | 68 | 75 | 55 | 15-30 |
| Φ 3 × 20 | 141.3 | JZQ900 | 25 | 81 | 75 | 55 | 25-30 |
| Φ 3.2 × 20 | 160 | JZQ900 | 25 | 95 | 90 | 55 | 25-35 |
| Φ 3.2 × 28 | 225 | JZQ900 | 25 | 101 | 90 | 75 | 25-40 |
| Φ 3.5 × 24 | 230 | JZQ900 | 25 | 120 | 110 | 75 | 30-50 |