Overview:
Working Principle:
Metal powder briquetting machine or metal powder briquette machine is a kind of roll forming machine. It has a pair of axes parallel to each other, identical in diameter, and there is a certain gap between the cylindrical wheels that are in many shapes and sizes on the same hemisphere.
Wheel continuous rotating, ball-and-socket gradually closed, pressure increases when turning to the two ball-and-socket distance minimum pressure up to max. Then type wheel to rotate the ball gradually separated, molding pressure decreases rapidly. Before the pressure is reduced to zero, compressed into briquettes begin to swell out.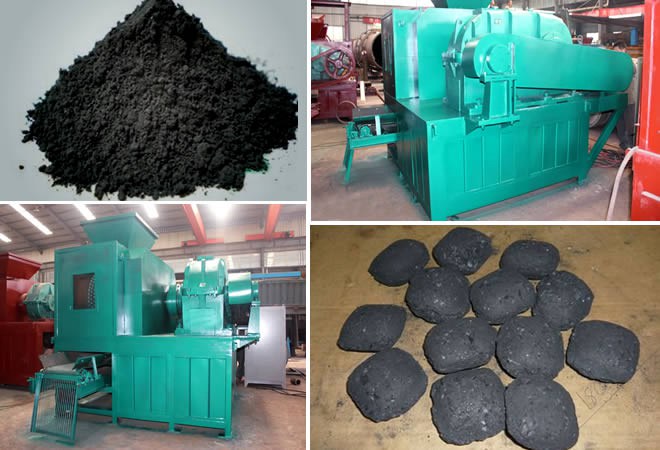 Main Considerations of Metal Powder Briquette Machine:
1. No load operation.
(1) Check the host part of the mounting bolts, whether the foundation bolts are tightened
(2) Verify the quantity of lubricating oil of reducer, feeder and hosting various parts
(3) Check the v-belt tension procedure;
(4) Approval of oil;
(5) Turn the pulley to check hopper and roll free of foreign matter in the connected machines and different shape.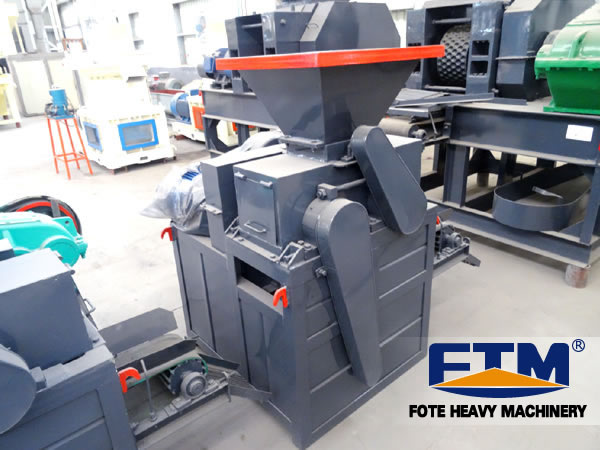 2. Load Operation
Operation Note:
(1) Check for abnormal rotational noise and loosened bolts, bearings, such as abnormal temperature rise;
(2) Check the motor current value;
(3) Check if the oil pressure is normal
(4) The feeding should not be mixed with metal and other hard objects.
Characteristics:
1. High working efficiency and large productivity.
2. Simple and compact structure.
3. Easy installation and maintenance.
4. Stable performance.
Technical data:
Model
Production capacity
(t)
Diamter of press roll
(mm)
Width diameter of roll surface
(mm)
Motor power
(kw)
Preformer power
(kw)
Main reducer
Preformer reducer
Rotating speed
Hydraulic motor
(kw)
QY367
1-1.5
367
200
37-45
11
ZQ850
WHC18-31.5
7-10
2.2
QY528
3-3.5
528
200
45-55
15
ZQ1000
WHC-160
7-10
2.2