Overview:
Introduction to Fote Mobile Screening Plant
Mobile screening plant is mainly used to crush and screen stone, sand and other materials. Mobile crushing and screening plant can adopt different processing method according to different materials.
Fote mobile crushing and screening plant adopts hierarchical screening and can be the corollary equipment for crushing station, also it can conduct solo work.
Large Mobile Screening Plant Independently researched and developed by Fote Heavy Machinery
Wheel mobile screen plant is easy to operate and equipped with motor and electric generator which can provide power for the machine itself and for the external equipment. High working efficiency can finish production in no more than ten minutes.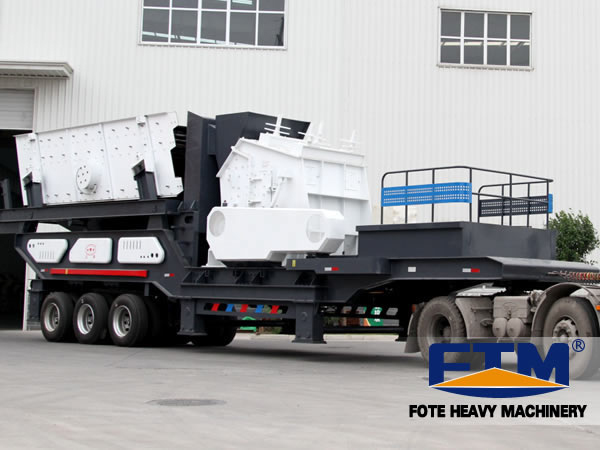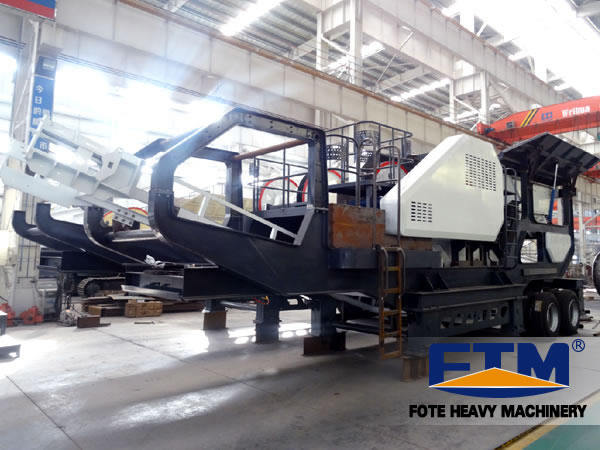 Remote hydraulic pressure control device can ensure continuous operation. From primary crushing to secondary crushing can be adjusted by hydraulic pressure. Smart and humanization design make it possible to conduct remote control. What' more, it has the characteristics like environment protection; low noise; little dust; low cost; multi-function design; little quick-wear part; long life expectancy; low energy consumption and low transportation cost.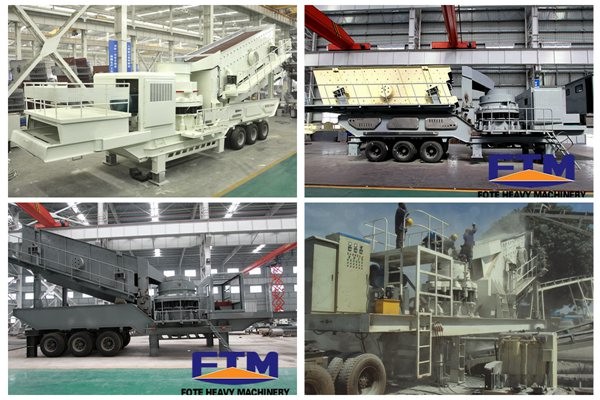 Advantages of Fote Mobile Screening Plant
Mobile crushing and screening plant made by Fote has advantages like advanced design, great performance, high production efficiency, easy maintenance, low cost, and stable performance. Compared with various kinds of fixed crushing machine, mobile crushing plant is like a movable crushing and processing factory so that the working efficiency and cost is more excellent than the fixed crushing machine.
Mobile crushing and screening plant is widely used for crushing and screening in road and bridge construction, city building, metallurgy, energy and other industries.
Technical data:
Items
Model
FTM1548YK2S
FTM1548YK3S
FTM1860YK3S
FTM2160YK2S
FTM2160YK3S
FTM2160YK4S
Transportation dimension
Model
Length
14000
14760
13280
15250
16000
12680
Width
3320
2780
3180
3720
3120
4360
Height
4190
4510
4560
4510
4690
4570
Weight
22.9
23.9
22.8
28.6
33.2
24.8
Axle load
14.1
10.3
22.5
16.9
23.9
17.8
Traction pin/load
50/9.8
50/13.6
50/2.3
50/11.7
50/9.3
50/7.0
Vibrating screen
Model
2YK1548
3YK1548
3YK1860
2YK2160
3YK2160
4YK2160
Feeding belt conveyor
Model
B800X12Y
B800X12Y
No
B800X12Y
B1000X12.7Y
B800X12Y
Under-screen belt conveyor
Model
B650X7.5Y
B650X7.5Y
B800X8.2
B1000X8.2Y
B1000X8.2Y
No
Number of axles of frame
Number of axles
dual axle
dual axle
dual axle
dual axle
dual axle
dual axle