Overview:
Rotary Drum Dryer
Heat resource of rotary dryers is from combustion devices and this rotary drying machine uses downstream heating method. Materials need to be dried are conveyed into the drum from feeding mouth and pushed backwards by spiral lifting plate. Due to rotary drum dryer is located tilted, materials flow towards the rear part owing to the gravity and rotary function.
Meanwhile, materials are lifted and cast again to make full exchange with the hot air in the drum. The water will be dried to achieve drying effect.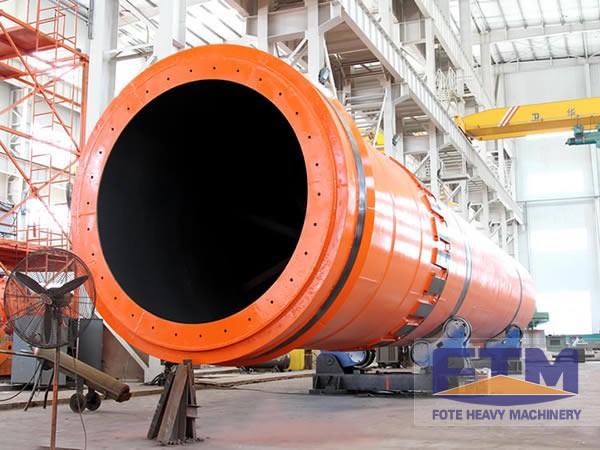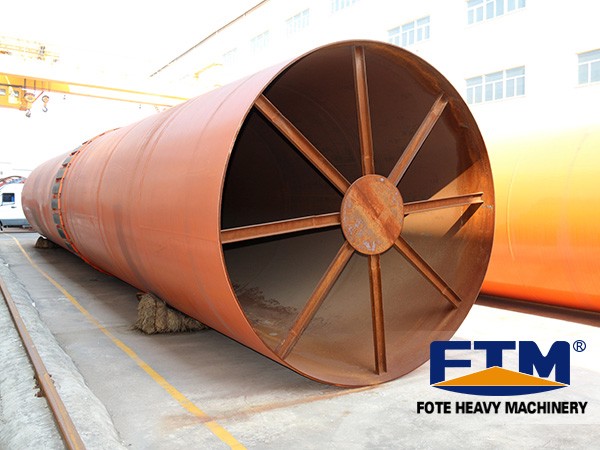 Application Fields of Rotary Drum Dryer
Rotary drum dryer is widely used in fodder, chemical, pharmaceutical, mining and other industries. Rotary dryers and rotary sand dryer are suitable to dry various ore powders of which water content is less than 85% like powder, clay, clay, coal slurry, slag and bad material, Bean dregs, the corn husk of spray, slime and pomace and other materials. Rotary drum dryer or rotary sand dryer has outstanding effect for cost investment and decrease environment pollution.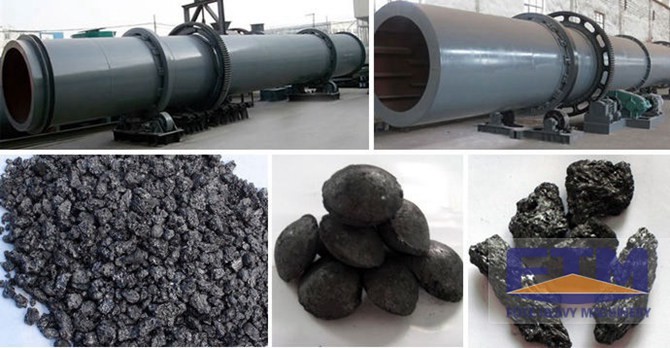 Classification of Rotary Drum Dryer
According to the heating method, rotary drum dryer can be classified into direct heating dryer, indirect heating dryer and compound heating dryer.
According to the layer quantity of drum, rotary drum dryer can be classified into mono-cylinder rotary dryer, double-drum dryer and three-drum dryer.
Features of Rotary Dryers
1. Low investment and operation costs
2. High drying capacity.
3. Easy operation and stable product quality.
Technical data:
| | | | | | | | |
| --- | --- | --- | --- | --- | --- | --- | --- |
| Length and Diameter | Volume | Reducer | Thickness (mm) | Weight (T) | Power(kw) | Fan power (kw) | Yield(t) |
| Φ 0.8 × 8 | 4 | JZQ350 | 8 | 3.2 | 4 | 4 | 0.5-2 |
| Φ 0.8 × 10 | 5 | JZQ350 | 8 | 3.7 | 4 | 4 | 0.5-2.5 |
| Φ 1 × 8 | 6.3 | JZQ350 | 8 | 4.5 | 5.5 | 4 | 1-2.5 |
| Φ 1 × 10 | 7.9 | JZQ350 | 8 | 5.2 | 5.5 | 5.5 | 1-3 |
| Φ 1 × 12 | 9.4 | JZQ350 | 8 | 5.7 | 7.5 | 5.5 | 1-4 |
| Φ 1.2 × 10 | 11.3 | JZQ400 | 10 | 9 | 11 | 7.5 | 1-4.5 |
| Φ 1.2 × 12 | 13.6 | JZQ400 | 10 | 10 | 11 | 7.5 | 1-4.8 |
| Φ 1.2 × 14 | 15.8 | JZQ400 | 10 | 11 | 11 | 7.5 | 1-5 |
| Φ 1.2 × 16 | 18 | JZQ400 | 10 | 12 | 11 | 7.5 | 2-6 |
| Φ 1.5 × 12 | 21.2 | JZQ500 | 12 | 14.4 | 11 | 7.5 | 2-9 |
| Φ 1.5 × 14 | 24.7 | JZQ500 | 12 | 15.6 | 15 | 11 | 2-9.5 |
| Φ 1.5 × 16 | 28.3 | JZQ500 | 12 | 16.8 | 15 | 11 | 2-10 |
| Φ 1.8 × 14 | 35.6 | JZQ500 | 16 | 23 | 18.5 | 15 | 5-11 |
| Φ 1.8 × 16 | 40.7 | JZQ500 | 16 | 24.5 | 18.5 | 15 | 5-12 |
| Φ 1.8 × 18 | 45.8 | JZQ500 | 16 | 26 | 18.5 | 15 | 5-13 |
| Φ 2 × 18 | 56.5 | JZQ650 | 18 | 31 | 22 | 18.5 | 5-15 |
| Φ 2 × 20 | 62.8 | JZQ650 | 18 | 33 | 30 | 22 | 5-16 |
| Φ 2 × 22 | 69 | JZQ650 | 18 | 35 | 30 | 22 | 5-17 |
| Φ 2.2 × 18 | 68.3 | JZQ650 | 20 | 38 | 30 | 22 | 8-18 |
| Φ 2.2 × 20 | 75.9 | JZQ650 | 20 | 42 | 30 | 22 | 8-19 |
| Φ 2.2 × 22 | 83.5 | JZQ650 | 20 | 46 | 30 | 22 | 8-20 |
| Φ 2.2 × 24 | 91.1 | JZQ650 | 20 | 50 | 30 | 22 | 8-21 |
| Φ 2.4 × 16 | 72.3 | JZQ650 | 22 | 45 | 37 | 30 | 10-20 |
| Φ 2.4 × 20 | 90.4 | JZQ750 | 22 | 51 | 45 | 37 | 10-22 |
| Φ 2.4 × 24 | 108.2 | JZQ750 | 22 | 60 | 55 | 37 | 10-25 |
| Φ 2.4 × 28 | 126.6 | JZQ750 | 24 | 67 | 75 | 55 | 10-30 |
| Φ 2.7 × 18 | 1.03 | JZQ750 | 24 | 55 | 75 | 55 | 15-25 |
| Φ 2.7 × 24 | 137.3 | JZQ750 | 24 | 68 | 75 | 55 | 15-30 |
| Φ 3 × 20 | 141.3 | JZQ900 | 25 | 81 | 75 | 55 | 25-30 |
| Φ 3.2 × 20 | 160 | JZQ900 | 25 | 95 | 90 | 55 | 25-35 |
| Φ 3.2 × 28 | 225 | JZQ900 | 25 | 101 | 90 | 75 | 25-40 |
| Φ 3.5 × 24 | 230 | JZQ900 | 25 | 120 | 110 | 75 | 30-50 |