Overview:
Overview of Limestone Grinding Mill
Limestone grinding mill is commonly used in ore powder production line or stone grinding plant. Limestone grinding mill is a joint name of grinding equipment, which includes a variety of devices, such as Raymond mill, high pressure micro powder grinding mill, clinker grinding mill, bentonite grinding mill, barite grinding mill, gypsum grinding mill, etc.
Take Raymond mill as an example, its primary structure is composed of: host, blowers, analytical engine, Cyclone separator, plumbing, motor and so on.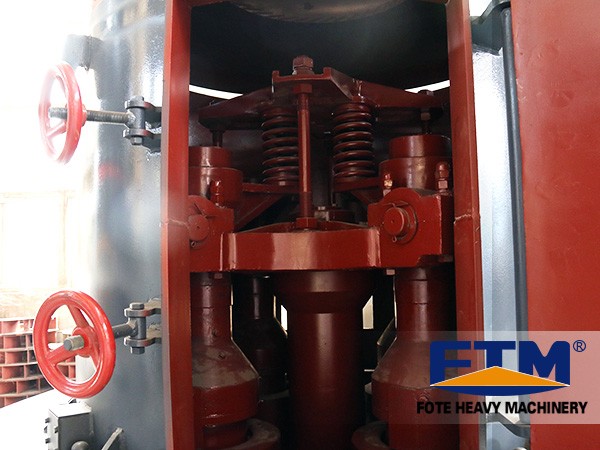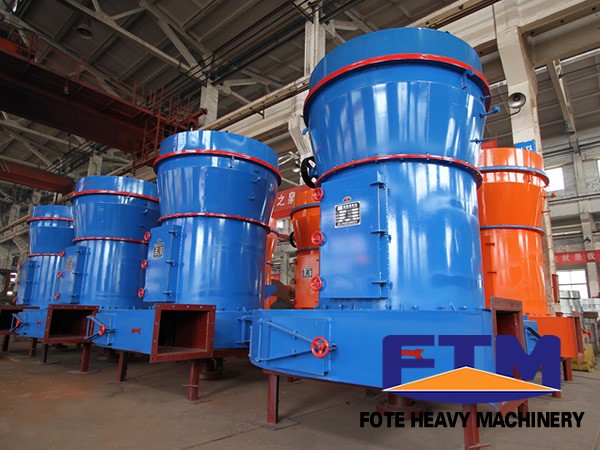 Application of Limestone Grinding Mill
Limestone grinding mill can be used to grind materials like barite, gypsum, bentonite, limestone, dolomite, clay, activated carbon, kaolin, phosphorite, steatite, and more than 300 other species with hardness not greater than 7. The finished products granularity of limestone grinding mill or gypsum grinding mill can be adjusted at will among 80-325 meshes, and the granularity of some materials can be up to a maximum of 600 meshes.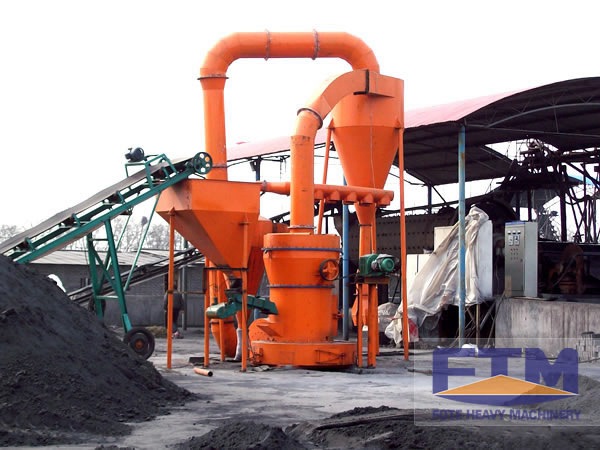 Performance Characteristic of Limestone Grinding Mill
1. Unique design. Under the same conditions, the yield can be increased by 20-30% compared with other gypsum grinding mills, and the roller pressure on materials can be improved to 800-1200KG under the influence of high spring pressure.
2. Wide product size range. The largest product size can be up to 0.95 mm (20 mesh); while the fine particle size can reach 0.033 mm (425 mesh). The fine particle size of some special items can be up to 0.013 mm (1000 mesh).
3. The dust removal effect of the clinker grinding mill fully meets the national emissions standards.
4.The analysis engine of gypsum grinding mill is convenient to be adjusted when necessary.
5. The electrical system of barite grinding mill uses a centralized control, so grinding workshop can realize unmanned operation and easy maintenance.
6. Small dust pollution and low noise.
7. Electromagnetic vibrating feeder feeds material evenly, and Fote limestone grinding mill is with other advantages of easy to adjust, small size, light weight, fuel-saving, easy maintenance, etc.
Technical data:
Parameter
6R4525
5R4119
4R3216
3R90
3R85
3R75
3R65
3R60
4R90
4R85
Feeding size
(mm)
≤30
≤25
≤25
≤25
≤20
≤20
≤15
≤15
Particle size of finished product
(mm)
0.125-
0.044
0.125-
0.044
0.125-
0.044
0.125-
0.044
0.125-
0.044
0.125-
0.044
0.125-
0.044
0.125-
0.044
Shift output of different material fineness
(t)
16-120
8-60
4-45
3-35
2-28
1.5-20
1-18
0.5-8
Rotation speed of central shart
(r/min)
82
105
130
160
160
160
180
280
Diameter of pulverizing ring
(mm)
1770
1400
1073
973
885
865
725
495
Diameter of pulverizing roller
(mm)
450
410
320
300
270
260
210
140
Height of pulverizing roller
(mm)
250
190
160
160
150
150
150
100
Main Motor
Y315m-
4-132
Y280s-
4-75
Y225s-
4-37
Y225m-
8-30
Y225m-
8-22
Y225s-
8-18.5
Y200L-
8-15
Y160m-
6-7.5
Fan Motor
Y315m-
4-132
Y250m-
4-75
Y200L-
4-37
Y180m-
4-22
Y160L-
4-15
Y160L-
4-15
Y160m-
4-11
Y132s-
2-5.5
Analyzer motor
Y160m-
4-18.5
Yc200-
4B-7.5
Yc120-
4a-5.5
Y112m-
6-2.2
Y112m-
6-2.2
Y112m-
6-2.2
Y112m-
6-2.2
Y90L-
6-1.1