Overview:
Brief Introduction to Tertiary Crusher
Fine crusher also known as high efficiency crusher, tertiary rock crusher, tertiary stone crusher, tertiary crusher and tertiary impact crusher.
Tertiary crusher is widely used in various fields and its performance has reached international leading level, special suitable for fine and medium crushing for hard and brittle materials such as refractories, cement, quartz sand, steel sand, slag powder, copper ore, iron ore, gold sand, concrete aggregate, asphalt aggregate and other materials. Tertiary rock crusher is an efficient, energy saving equipment, saving 50% energy than traditional fine crushing machine.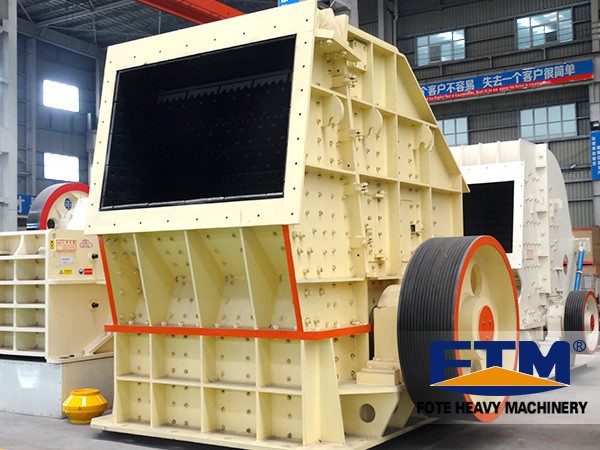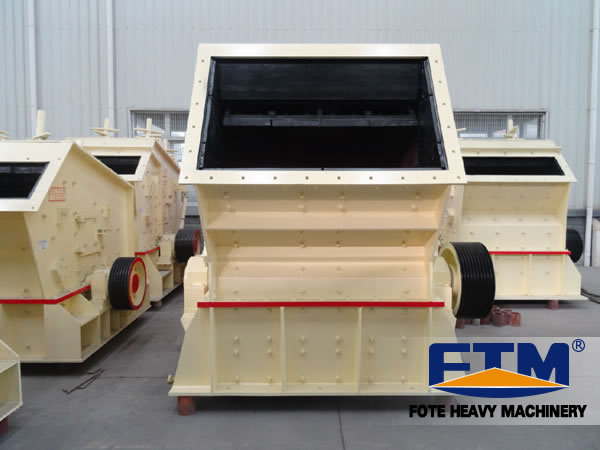 Working Principle of Tertiary Crusher
Tertiary impact crusher or tertiary crusher is a kind of continuous operation equipment. When it works, driven by motor, the rotor rotates in high speed. Materials are sent into the first crushing cavity, impacting the hammer on the rotor to be crushed, then go into the secondary fine crushing cavity and finally discharged from the discharging mouth.
Characteristics of Fine Crusher
Tertiary crusher or fine crusher has the characteristics like stable performance; simple process; simple structure; easy maintenance; large capacity; long life expectancy of hammer; investment is 35%-50% less than other crushers with same traditional technology and efficiency is 35%-50% higher than other crushers with same traditional technology. Tertiary impact crusher is widely used in sand stone, highway, railway, water conservancy, airports, construction, cement, refractory, metallurgical and other industries for producing high quality stone.
Technical data:
PXJ tertiary impact crusher

Rotorø×Width
(mm)

Specification

800×400

800×600

800×800

1010×1010

1200
×1200

1400
×1400

1600
×1600

1800
×1800

Feed opening size(mm)

400×185

500×250

550×300

1000×350

1200
×450

1500
×500

1600
×550

1800
×800

Feeding size (mm)

<120

<180

<180

<180

<180

<190

<190

<190

Discharging size (mm)

0-10

0-10

0-10

0-10

0-10

0-10

0-10

0-10

Adjustable range of discharge opening (mm)

5-50

5-50

5-50

5-50

5-50

5-50

5-50

5-50

Cement Clinker(t/h)

10-30

1040

20-45

25-55

35-90

50-150

85-210

125-270

Limestone(t/h)

18-45

23-55

28-65

35-75

45-110

50-150

95-260

140-310

Power(kw)

4P 37KW

4P 45KW

4P 45KW

4P 55KW

6P 110KW

6P 160KW

4P 250KW

4P 315KW

Theoretical weight
3.9
4.5
6
10.5
14.4
22
35
49.7