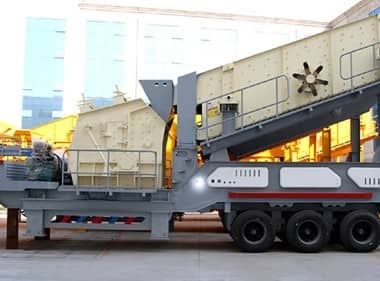 Tyre Mobile Impact Crusher
The Maximum feeding size (mm): 300 - 350
Capacity (t/h): 70-130 to120-250
Vibrating feeder: ZSW950×3800 - ZSW110×4900
Note: Send us an email or click on the button below to contact us?
Overview:
Brief Introduction to Mobile Impact Crushing Plant
Mobile impact crushing plant or wheel mobile impact crusher is usually used in metallurgy, chemical industry, building materials, water and electricity frequent relocation work in materials processing, especially for motorway ,stone railway, hydropower and other liquidity operations, the user can according to the processing the types of raw materials, size and product material requirements using a variety of different configurations. Mobile impact crushing plant is particularly suitable for small breaking site, construction waste disposal, and construction waste crushing.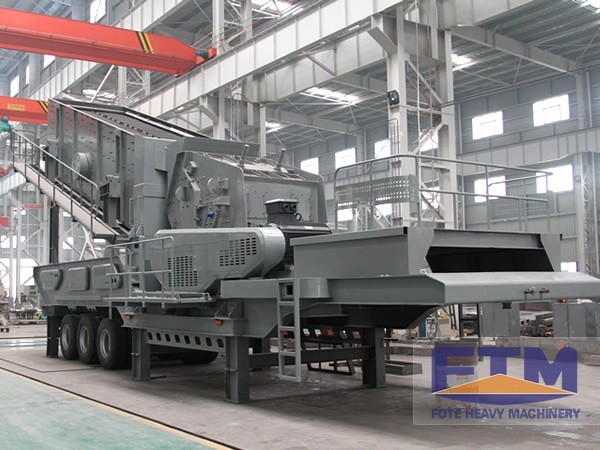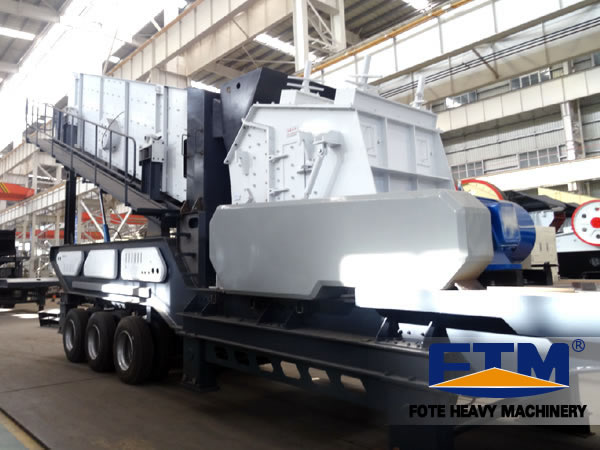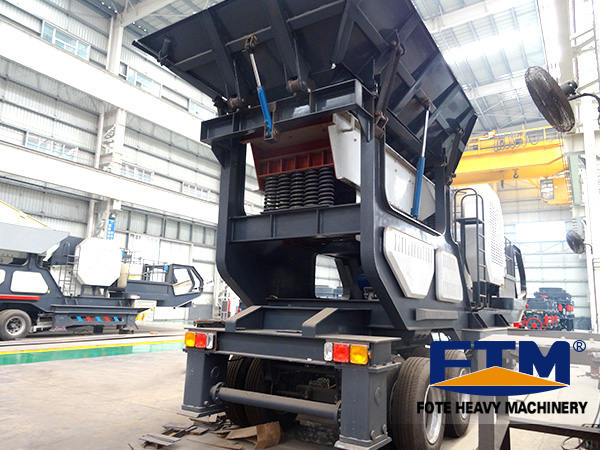 Construction of Mobile Impact Crushing Plant
1. Belt conveyor
2. Vibrating screen
3. Vibrating screen motor
4. Impact crusher
5. Impact crusher motor
6. Electric control cabinet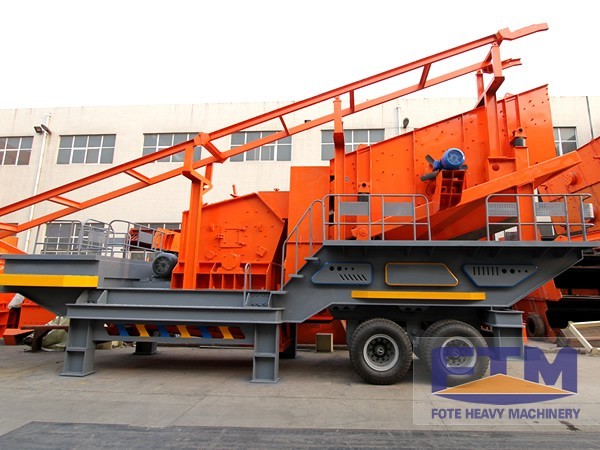 Advantages and Characteristics
1. Fote wheel mobile impact crusher is equipped with high efficiency PF series impact crusher
2. Integrated high efficiency vibrating screen and belt conveyor
3. Integrated installation of belt conveyor below the screen
4. Steering axis to facilitate road transport
5. Car mounting supporting device make it convenient to install equipment on the site
6. Integrated vehicle motor and control box.
Technical data:
| | | | | | | | |
| --- | --- | --- | --- | --- | --- | --- | --- |
| Items | Unit | FTM938F1210 | FTM938FW1214II | FTM1142F1214 | FTM1142F1315 | FTM1142FW1315II | FTM1349FW1318II |
| Transportation length | mm | 11900 | 11900 | 13100 | 13100 | 13100 | 14600 |
| Transportation width | mm | 2550 | 2550 | 2800 | 2900 | 2800 | 2800 |
| Transportation height | mm | 3900 | 3900 | 4460 | 4450 | 4360 | 4500 |
| Max. length | mm | 12110 | 12110 | 13300 | 13300 | 13300 | 14610 |
| Max. width | mm | 2900 | 2950 | 2950 | 2960 | 2950 | 3250 |
| Max. height | mm | 4100 | 4100 | 5200 | 5200 | 5200 | 5200 |
| Weight | t | 39 | 44 | 44 | 54 | 57 | 62 |
| Tyre configuration | | Dual axial | Dual axle | Tri-axial | Tri-axial | Tri-axial | Tri-axial |
| Impact crusher | | PF-120 | PF-1214II | PF-1214 | PF-1315II | PF-1315S | PF-1318II |
| Max. feeding size | mm | 300 | 500 | 300 | 350 | 600 | 700 |
| Processing capacity | t/h | 70-130 | 130-200 | 90-180 | 120-250 | 180-320 | 240-400 |
| Vibrating feeder | | GZD960*3800 | GZD960*3800 | GZD1100*4200 | GZD1100*4200 | GZD1100*4200 | GZD1300*4900 |
| Main belt conveyor | | B800*8.5M | B800*8.5M | B1000*9M | B1000*9M | B1000*9M | B1200*9.5M |
| Side discharging belt conveyor (optional) | | B450*3.2M | B450*3.2M | B500*3.5M | B500*3.5M | B500*3.5M | B650*4M |
| Genset (optional) | kw | 200 | 250 | 250 | 330 | 330 | 380 |
| De-ironing separator (optional) | | RCYD(C)-8 | RCYD(C)-8 | RCYD(C)-10 | RCYD(C)-10 | RCYD(C)-10 | RCYD(C)-12 |