Overview:
Brief Introduction:
Beneficiation plant is a kind of very common plant in mining industry. It can be classified into ore beneficiation or iron ore beneficiation plant and gold ore processing plant.
Working Principle
Ore stone are crushed primary by jaw crusher first. After the crushing to a reasonable degree of fineness, via elevator and feeder, they are sent into the ball mill to be crushed and ground. Ball mill grinding ore fines will then be classified. Spiral classifier with different proportion of solids in liquid precipitation rate different principle, to wash the ore mixture, grading. After washed and graded mineral mixture after magnetic separation machines, due to various mineral susceptibility of different through magnetic force and mechanical force separates magnetic substance in the mixture.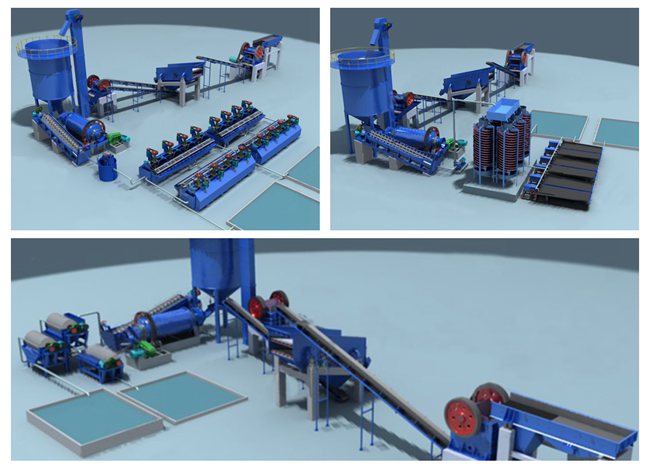 After preliminary separation of mineral particles in magnetic separator is sent to flotation machine, depending on the mineral characteristics of different drugs, minerals and other substances are separated. After the desired mineral is separated, because it contains a lot of water shall be subject to initial concentration of thickener, dryer drying, drying minerals can be obtained.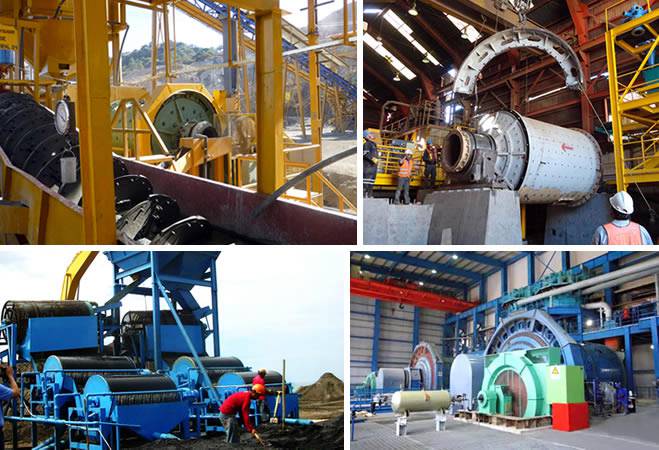 Working Process:
There are 3 main processes: three stage one closed circuit crushing and screening processes, ball mill, a combination of flotation column and flotation machine grinding and dressing process, concentrate filtering and flash drying products dewatering processes. Meanwhile, advanced DCS automatic control system, through the central control room, make above 3 the process form networks, realize the running state of equipment, process parameter real-time dynamic collection, regulation and control, and finally production technology report is automatically generated.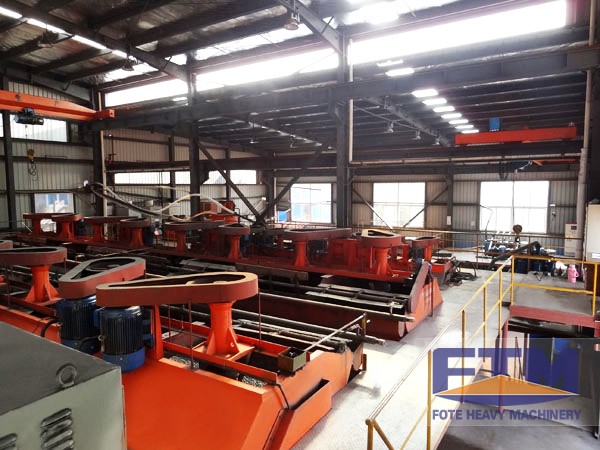 Characteristics:
1. High efficiency; large capacity.
2. Stable performance.
3. Energy saving.
4. Easy maintenance and lost cost.