Stone grinding plant
Fote new generation of stone grinding plant is a large scale production line able to make stones into super fine power used in many fields in life and production industry.
The grinding plant mainly processes diabase, activated carbon, ceramics, bauxite, phosphate ore, limestone, calcite, dolomite, barite, talc, gypsum, bentonite etc. The stone grinding plant can grind stones into powder or super fine powder which is applied in industries of construction, chemical engineering, refractory matter and metallurgy.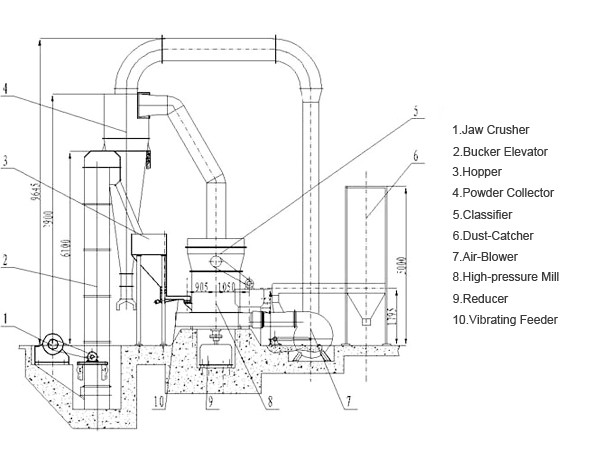 Fote grinding plant can produce stone powder in size of 20-1,000mesh. The barite grinding line is made up of jaw fine crusher, bucket elevator, electromagnetic vibrating feeder, grinding mill, powder concentrator, air blower, electric control gear, plumbing and supporting device.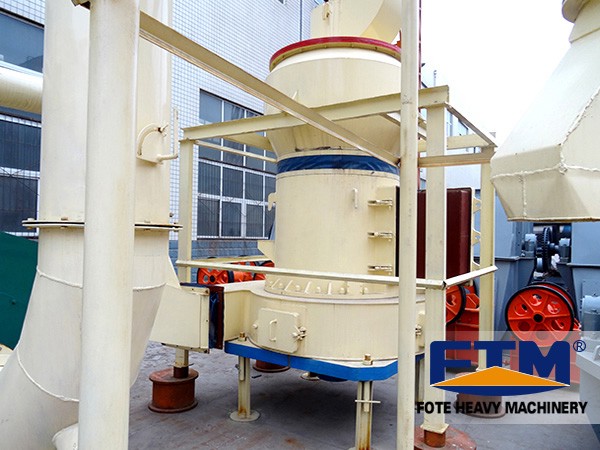 The stone grinding plant is armed with the following mills: Raymond mill, high pressure super fine mill and tricyclic medium speed fine mill.