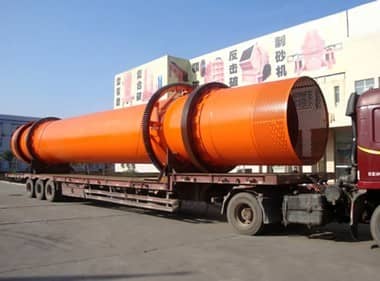 Fly Ash Dryer
Weight: 3.2-120(t)
Production capacity: 0.5-50t/h
Processible materials: slag, limestone, limestone, coal ash, coal dust, clay
Note: You can contact us by sending us an email or clicking on the button below.
Overview:
Brief Introduction to Fly Ash Dryer
Fly ash dryer is also called coal ash dryer machine and fly ash drying machine. Coal ash is a kind of powder material that is produced after the coal powder is burned and is very common in thermal power plant. The main component of coal ash is silica, aluminium oxide, and calcium oxide.
Function of Coal Ash
Coal ash has low price and has been buried directly before. With the development of chemical technology, coal ash is used as cement raw material, blending material in water conservancy project and concrete project.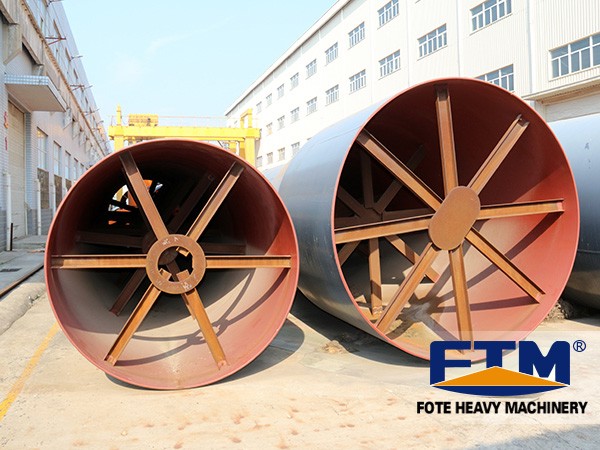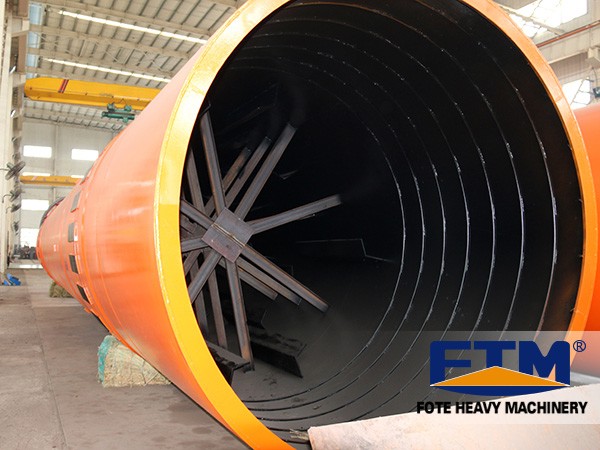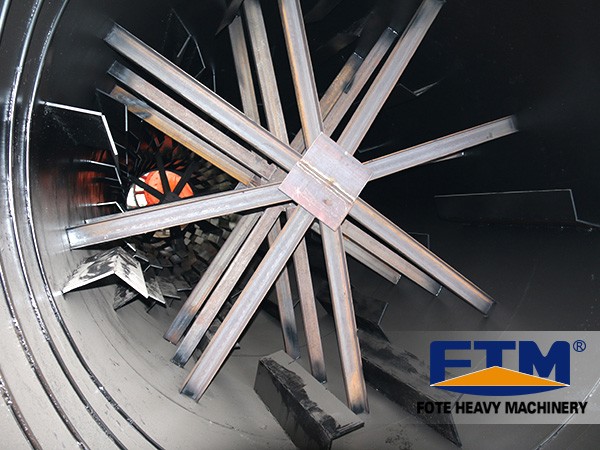 Fly Ash Drying Process
Fly ash collecting: cyclone dust collector→bag dust collector→draught fan
Drying process: scattering feeder→belt conveyor→hopper→feeding machine→drum dryer→air flow conveyor→final product bin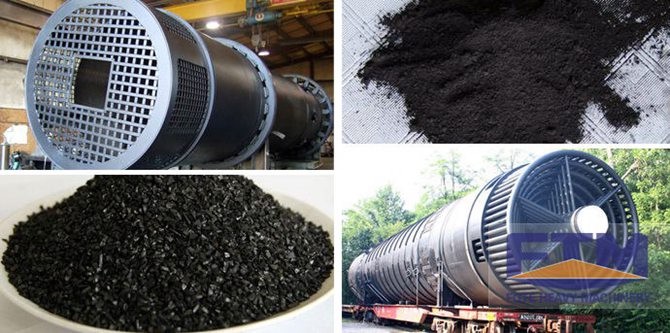 Characteristics of Fly Ash Dryer:
Compared with other drying equipment, Fote fly ash dryer has large production capacity and can work continuously; simple structure and easy operation; few faults and low maintenance cost; wide application range; small fluid resistance and can be used to dry particle materials and sticky materials; high adaptability for operation, it is allowed that there is large range of fluctuate of product and have no influence on the quality; easy to clean.
Technical data:
| | | | | | | | |
| --- | --- | --- | --- | --- | --- | --- | --- |
| Length and Diameter | Volume | Reducer | Thickness (mm) | Weight (T) | Power(kw) | Fan power (kw) | Yield(t) |
| Φ 0.8 × 8 | 4 | JZQ350 | 8 | 3.2 | 4 | 4 | 0.5-2 |
| Φ 0.8 × 10 | 5 | JZQ350 | 8 | 3.7 | 4 | 4 | 0.5-2.5 |
| Φ 1 × 8 | 6.3 | JZQ350 | 8 | 4.5 | 5.5 | 4 | 1-2.5 |
| Φ 1 × 10 | 7.9 | JZQ350 | 8 | 5.2 | 5.5 | 5.5 | 1-3 |
| Φ 1 × 12 | 9.4 | JZQ350 | 8 | 5.7 | 7.5 | 5.5 | 1-4 |
| Φ 1.2 × 10 | 11.3 | JZQ400 | 10 | 9 | 11 | 7.5 | 1-4.5 |
| Φ 1.2 × 12 | 13.6 | JZQ400 | 10 | 10 | 11 | 7.5 | 1-4.8 |
| Φ 1.2 × 14 | 15.8 | JZQ400 | 10 | 11 | 11 | 7.5 | 1-5 |
| Φ 1.2 × 16 | 18 | JZQ400 | 10 | 12 | 11 | 7.5 | 2-6 |
| Φ 1.5 × 12 | 21.2 | JZQ500 | 12 | 14.4 | 11 | 7.5 | 2-9 |
| Φ 1.5 × 14 | 24.7 | JZQ500 | 12 | 15.6 | 15 | 11 | 2-9.5 |
| Φ 1.5 × 16 | 28.3 | JZQ500 | 12 | 16.8 | 15 | 11 | 2-10 |
| Φ 1.8 × 14 | 35.6 | JZQ500 | 16 | 23 | 18.5 | 15 | 5-11 |
| Φ 1.8 × 16 | 40.7 | JZQ500 | 16 | 24.5 | 18.5 | 15 | 5-12 |
| Φ 1.8 × 18 | 45.8 | JZQ500 | 16 | 26 | 18.5 | 15 | 5-13 |
| Φ 2 × 18 | 56.5 | JZQ650 | 18 | 31 | 22 | 18.5 | 5-15 |
| Φ 2 × 20 | 62.8 | JZQ650 | 18 | 33 | 30 | 22 | 5-16 |
| Φ 2 × 22 | 69 | JZQ650 | 18 | 35 | 30 | 22 | 5-17 |
| Φ 2.2 × 18 | 68.3 | JZQ650 | 20 | 38 | 30 | 22 | 8-18 |
| Φ 2.2 × 20 | 75.9 | JZQ650 | 20 | 42 | 30 | 22 | 8-19 |
| Φ 2.2 × 22 | 83.5 | JZQ650 | 20 | 46 | 30 | 22 | 8-20 |
| Φ 2.2 × 24 | 91.1 | JZQ650 | 20 | 50 | 30 | 22 | 8-21 |
| Φ 2.4 × 16 | 72.3 | JZQ650 | 22 | 45 | 37 | 30 | 10-20 |
| Φ 2.4 × 20 | 90.4 | JZQ750 | 22 | 51 | 45 | 37 | 10-22 |
| Φ 2.4 × 24 | 108.2 | JZQ750 | 22 | 60 | 55 | 37 | 10-25 |
| Φ 2.4 × 28 | 126.6 | JZQ750 | 24 | 67 | 75 | 55 | 10-30 |
| Φ 2.7 × 18 | 1.03 | JZQ750 | 24 | 55 | 75 | 55 | 15-25 |
| Φ 2.7 × 24 | 137.3 | JZQ750 | 24 | 68 | 75 | 55 | 15-30 |
| Φ 3 × 20 | 141.3 | JZQ900 | 25 | 81 | 75 | 55 | 25-30 |
| Φ 3.2 × 20 | 160 | JZQ900 | 25 | 95 | 90 | 55 | 25-35 |
| Φ 3.2 × 28 | 225 | JZQ900 | 25 | 101 | 90 | 75 | 25-40 |
| Φ 3.5 × 24 | 230 | JZQ900 | 25 | 120 | 110 | 75 | 30-50 |