Overview:
Brief Introduction:
Magnetic separation process is also called magnetic plant, magnetic processing line, and iron ore magnetic separation plant. Magnetic plant is mainly composed of vibrating feeder, chute feeder, jaw crusher, vibrating screen, ball mill, spiral classifier, magnetic machine, concentrator, dryer and other equipment.
Together with feeding machine, elevator, and belt conveyor, it can make full magnetic separation process (iron ore magnetic separation plant). Fote magnetic processing line has the advantages of high efficiency, low energy consumption, high capacity and economical.

Working Process
(Storage bin)---Feeding machine--- Jaw crusher--- Jaw fine crusher--- Ball mill--- Spiral classifier--- Magnetic separation machine( fine powder can be made). Machines are connected with belt conveyor.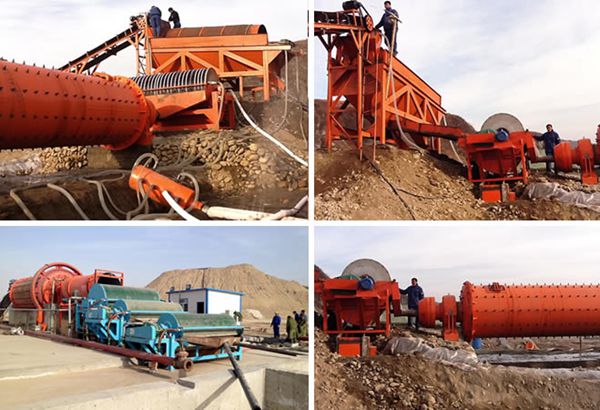 Application Examples:
A manganese-hematite mineral composition is simple, and metallic mineral is mainly hematite, braunite and magnetite with minor pyrite scattered. Gangue minerals are dominated by calcite, followed by quartz, chlorite and sericite, etc. According to the character that there are large quantity of braunite in the hematite , Fote Machinery preliminary designed the process for magnetizing roast - weak magnetic roasting- strong magnetic separation.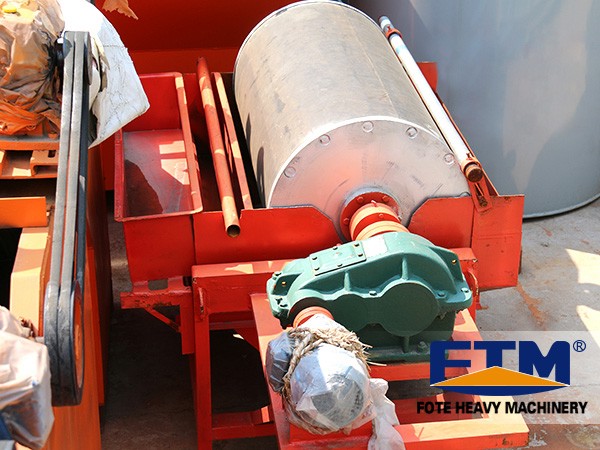 Because the chemical properties of braunite is much similar with hematite, so hematite is difficult to separate by strong magnetic separation and flotation separation so that magnetic roast is the method to make the braunite to magnetite. Then adopt weak magnetic separation to separate iron from manganese and gangue and make strong magnetic separation to weak magnetic separation tailings to collect manganese mineral which achieve high quality and recycle rate and make iron and manganese get comprehensive recovery.