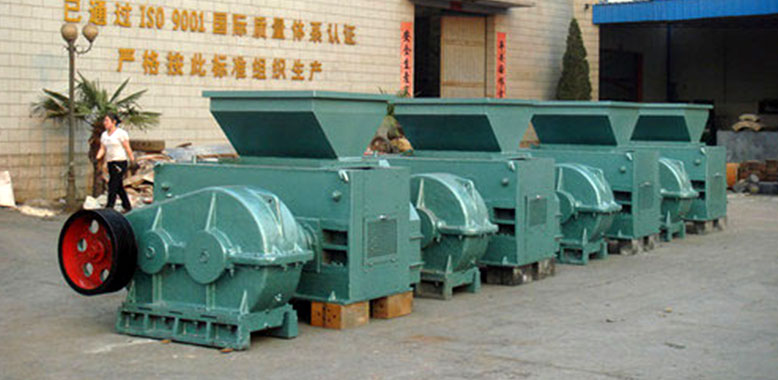 Welcome to the photo gallery of our products, then you will find the lightspot of various equipment, and enjoy yourself !
Brief Introduction to Twin-roller Briquette Machine
Twin-roller briquette machine is also called roller briquetting machine and roller ball press machine.
Roller ball press machine uses two a pair of opposite rotating roll. On the roller, there is corresponding pitting. When the materials are into the roller, they will be pressed into ball shape.
In order to achieve the shaping needs, the electromagnets speed governing motor is adopted and the speed-adjusting method is hand control. The clients can adjust the rotating speed of the ball press machine according to the needs to achieve highest ball making rate and largest capacity. The pressed materials then go through the screening machine, and the qualified ones will be packed, the unqualified materials will be pressed again with the new material.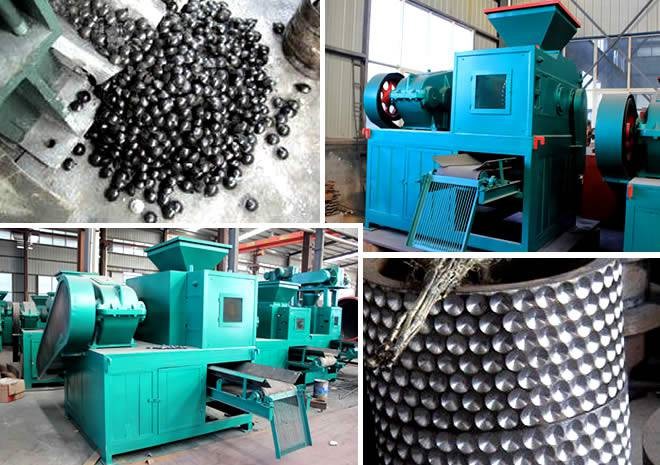 Advantages of Twin-roller Briquette Machine
Twin-roller briquette machine has the advantages like high ball making rate; low energy consumption; impact structure; and easy maintenance. So it is a quite ideal machine.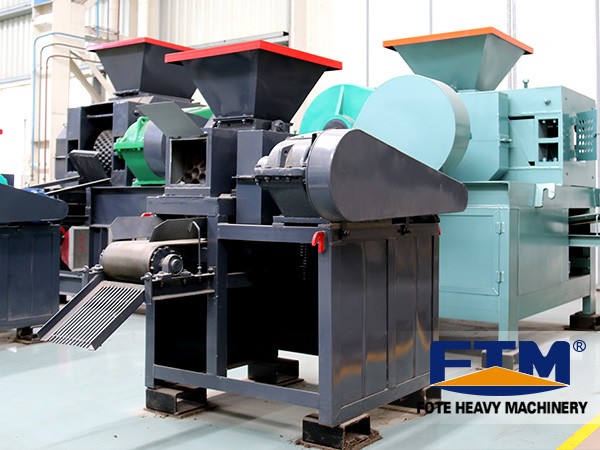 Requirements on Materials
1.The particle size should be 80-200 mesh.
2.No any metal object in material otherwise the surface of the roller would be abrasive.
3.Material supply should be abundant. Spiral feeding machine is preferable. Observe the amount of back material and adjust the feeding amount.