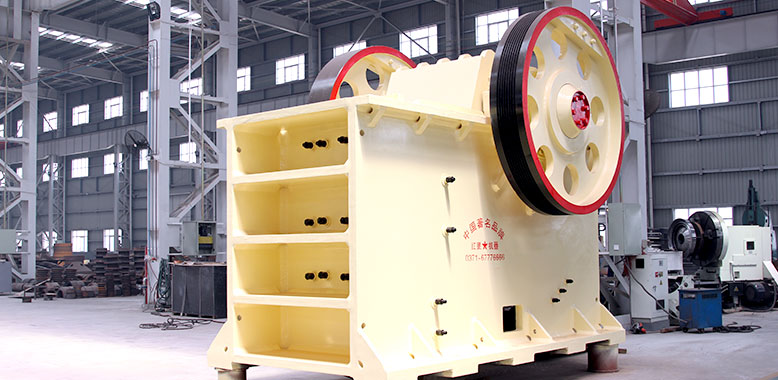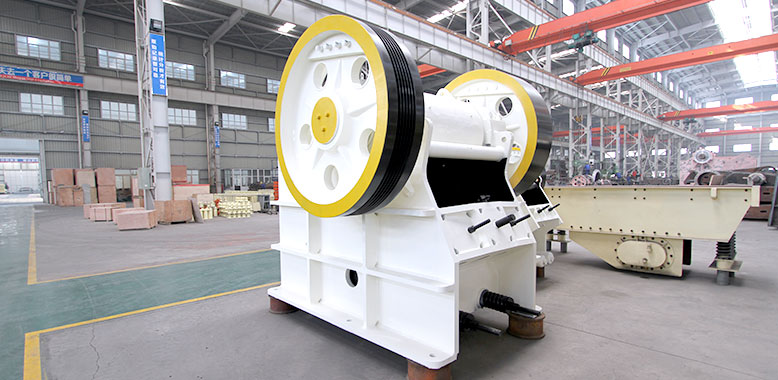 Welcome to the photo gallery of our products, then you will find the lightspot of various equipment, and enjoy yourself !
Brief introduction to Jaw Crusher:
Jaw crusher is widely used to crush various ore stone or large materials in mountain smelting, building material, highway, railway, water conservancy and chemical industry and so on. Its largest compressive strength is 320 Mpa.Researching from the demand market of our customers, our company introduced and developed a new jaw crusher with excellent performance, which is different from the traditional one. The new jaw crusher has improved a lot in terms of motion parameters, structure, and adjustment methods.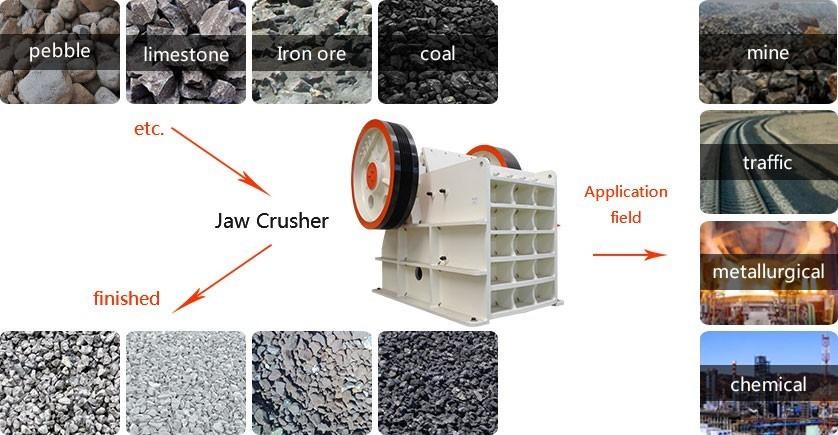 Types of Jaw Crusher
Jaw crusher is mainly used for the coarse, medium and fine crushing of building materials, infrastructure and other industries. According to its feed port size, the jaw crusher can be classified into large jaw crusher, middle jaw crusher and mini jaw crusher.
The feeding size is more than 600mm called the large jaw crusher, between 300-60 mm called middle jaw crusher,and less than 300 mm called mini jaw crusher.
| | | |
| --- | --- | --- |
| Large jaw crusher | Middle jaw crusher | Mini jaw crusher |
Working Principle of Jaw Crusher
The strip and strip pulley are driven by a motor, and the moving jaw moves up and down via eccentric shaft. The angle between fixed jaw and moving jaw becomes smaller when the moving jaw runs down, and then the materials are crushed into pieces. The gap will become bigger when the moving jaw runs up. The moving jaw board leaves the fixed jaw board under the action of pole and spring, and then the end products come out from the crushing cavity. And also, jaw crusher is always used as the Primary jaw crusher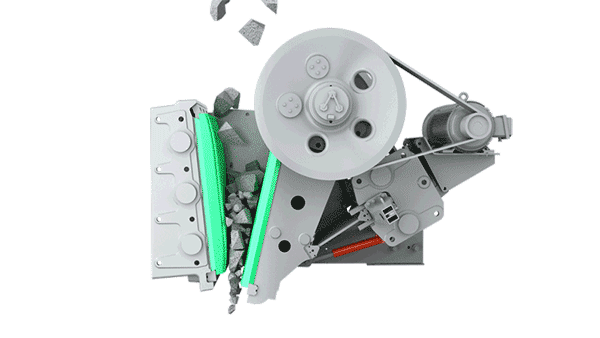 Advantages of Mini Jaw Stone Crusher:
1.Large crushing ratio. low suspension motion mechanism leads to greater crushing ratio.
2.Big crushing force. With large bearing and forging spindle; large bearing force
3.Easy to maintain. Application of high wear-resisting toothed plate; long maintenance period; and cost-saving
4.Low failure rate. Reliable performance, optimized design, low failure rate