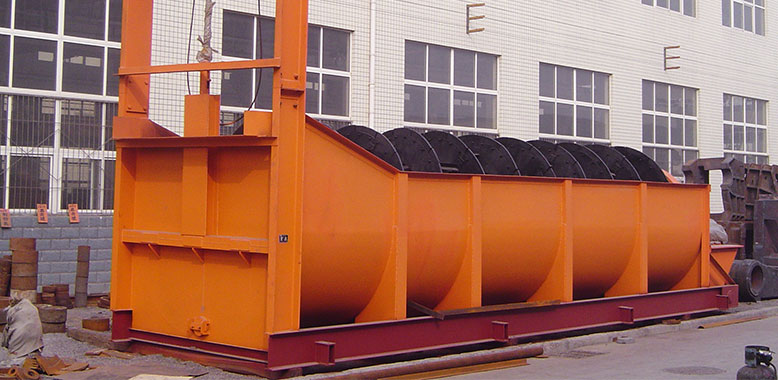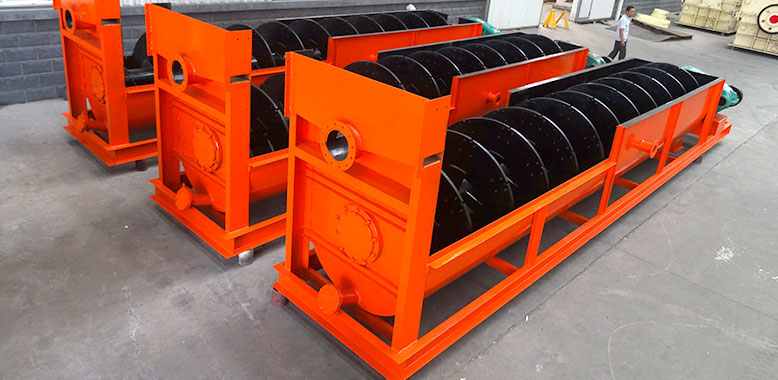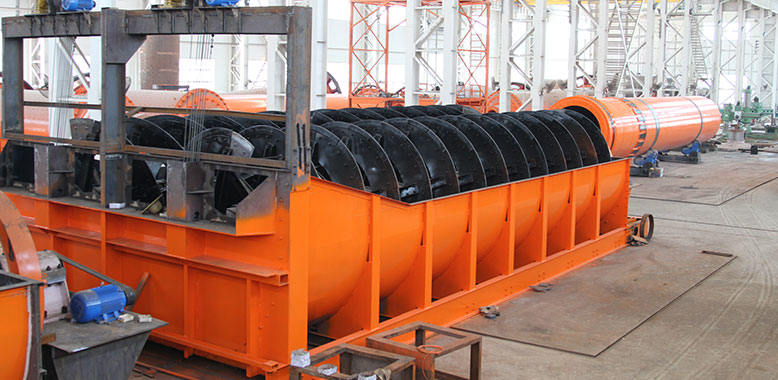 Welcome to the photo gallery of our products, then you will find the lightspot of various equipment, and enjoy yourself !
Brief Introduction to Spiral Classifier
Spiral classifier is also called screw classifier and sand classifier. Spiral classifiers are widely used to make closed-cycle with ball mill in ore dressing plant to shunt mineral sand or classify ore sand and fine silt in gravity mill.
What's more, screw classifier can conduct particle classify of pulp in metal separation plant and de-mud and de-water in ore washing. Fote screw classifier has the advantages like simple structure, reliable operation, easy maintenance and so on.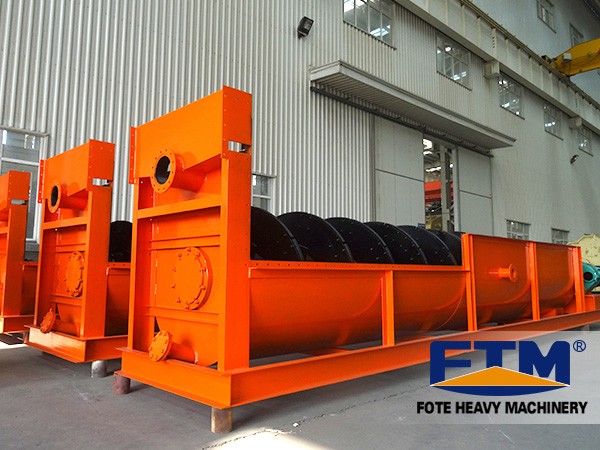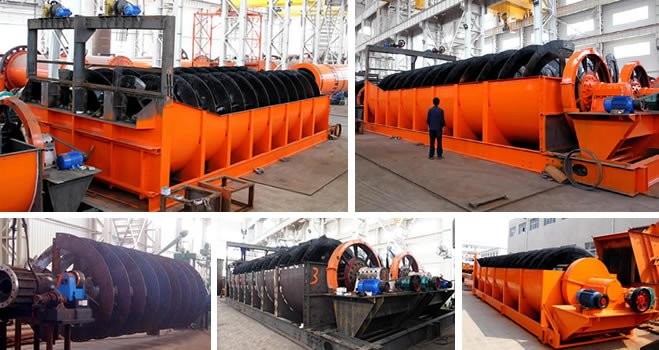 Classification of Spiral Classifier
Spiral classifiers are mainly classified into high weir single and double spiral classifier, low weir single and double spiral classifier, and immersed single and double screw classifier. Nowadays, low weir type one is not very common, high weir type and immersed type are preferable.
Applied Fields of Screw Classifier
1. Superfine classifying of various powder materials; impurities removal; scattering.
2. Classify the superfine powder and nanometer powder with coarse particle; classify the materials which are viscous, with high adhesiveness, difficult to separate and low rate of mobility.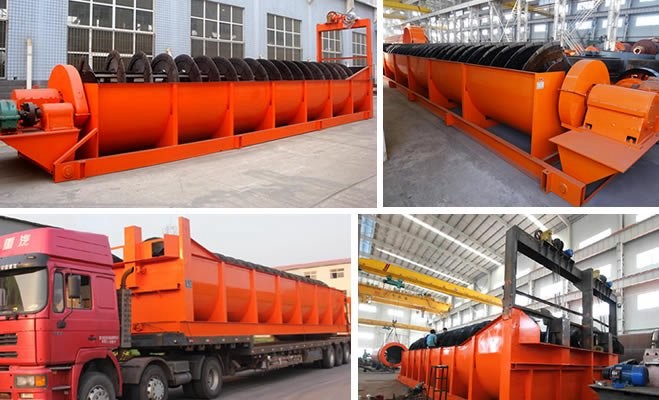 Advantages of Fote Spiral Classifier:
1. Low energy consumption: compared with other vertical and horizontal type sand classifier, energy consumption can reduce by 50% under same processing quantity.
2. High efficiency: compared with vertical and horizontal type screw classifier, working efficiency can improve by 50% under same processing quantity.
3. High precision: high degree classifying rate to eradicate there is too large particle and screening residue in the final product
4. High productivity: productivity of the large type machine can reach to 50t/h.
5. Abundant structure: according to different special demands, there is special classifying structure.
6. It can create the closed-cycle or open-cycle system with ball mill, Raymond mill, impact mill, air flow mill and other equipment.
7. Negative pressure production: no powder pollution and do good to environment.
8. High automatic; stable operation, easy to operate.