Introduction to Magnetic Separator
Magnetic separator is a kind of equipment that separate magnetic metals from other impurities according to the magnetic characteristics of the metal materials. Magnetic separator is widely used in resource recycling, timber, mining, ceramic,
chemical and other fields, and is suitable for wet magnetic separation of magnetite, pyrhotite, roasting ore, ilmenite, and other materials with particle size less than 3mm. In addition, magnetic separator is used to de-iron for coal, non-metal ore and building materials. So we can say that magnetic separator is one of the most widely used machines.

Classification of Magnetic Separator
Magnetic separators are in various types and mainly classified into magnetic drum separator , wet magnetic separator, dry magnetic separator, iron ore magnetic separator, ring-type high-intensity magnetic separator and wet type high-intensity magnetic separator.
Application of Magnetic Separator
Many kinds of minerals can be separated by magnetic separator like manganese magnetite, limonite, hematite, siderite, ilmenite, wolframite, manganese ore, manganese carbonate, metallurgical manganese ore, manganese oxide, iron ore mine, kaolin, rare earth ore, etc. so that magnetic separator is also known as hematite beneficiation plant and iron ore beneficiation plant. The magnetic separator uses the magnetic force and mechanical force affect the ore particle to conduct separation. Ore particle with different magnetism moves in different track so that two or several products can be separated.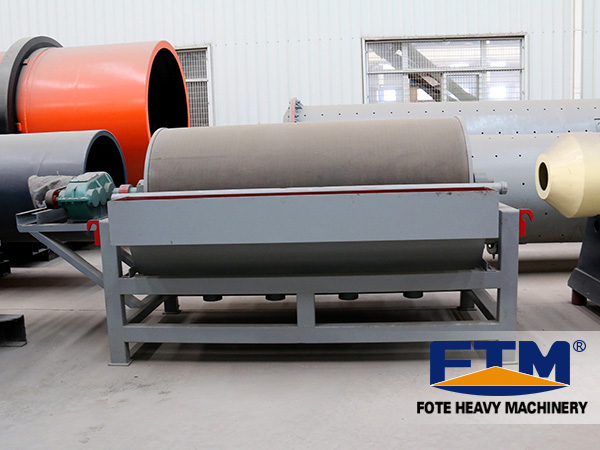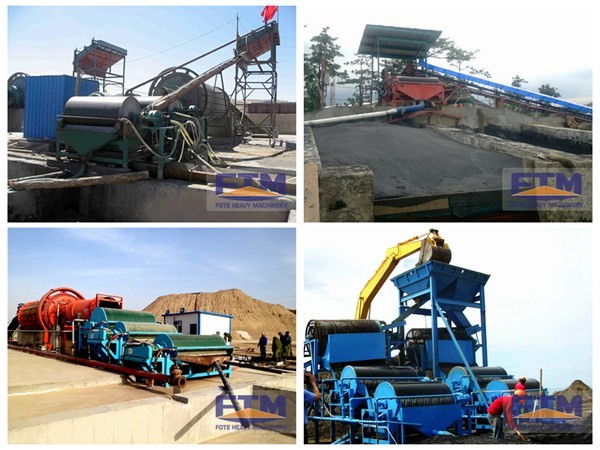 Application Examples
1. Purification of fine grained clay minerals (kaolin, bauxite, and so on): remove dyeing of fine weakly magnetic impurities in the clay mineral particles (Fe2O3, TiO2);
2. Reduction of Fe2O3 content in quartz, feldspar, barite;
3. Reduce the content of copper in molybdenum concentrate;
4. Coal ash removal of sulphur;
5. Selection of rare-earth minerals, beach placer and other useful minerals;
6. Continuously remove abrasive particles in lubricating oils and lubricating oil recovery and recycling;
7. Liquid filtration in chemical, apparatus and oil industry; recycling and purification catalysts and other useful items;
8. Feeding water and condensate filtration in nuclear power stations and thermal power plant;
9. Purification of industrial waste water and domestic sewage.