What is tertiary crusher?
Tertiary stone crusher, manufactured from Henan Fote Machinery Ltd., is especially suitable for making abrasive, refractory, cement and crushing quartz sand, steel sand, slag powder, copper ore, etc.
It is an efficient, energy-saving crushing equipment that can save energy 50% than traditional crushers. The tertiary stone crusher is also be called fine crusher. As the name suggests, it is a crusher for fine crushing and is efficient.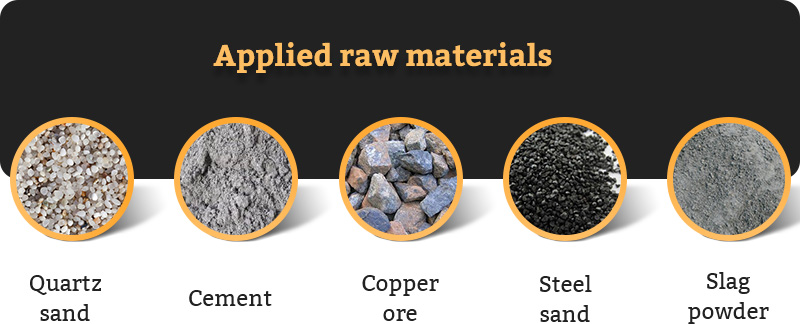 Applied raw materials
Advantages
1.The fine crusher is designed by seesaw and can crush the hard materials, which improve the crushing efficiency a lot.
2.The crusher runs fast, saves electricity, and reduce consumption.
3.Fragile parts are made by hard-wearing materials so the tertiary stone crusher can be used for a long time.
Tertiary Crusher VS common crusher
The fine crusher has stable operating performance, simple process , simple structure, and is easy to maintain. Its hammerhead has a long life and its capacity is very large.
Compared with traditional stone crushers, fine crusher saves 20% energy, works stably. In terms of production capacity, the tertiary crusher can improve by 30% compared to the traditional crusher of the same size.
Besides, the operation and maintenance costs are also lower than the common crusher. Thus, investing and buying tertiary crusher is quite cost-effective.
The materials discharged from the fine crusher are finer. However, its capacity is lower than common crusher. Therefore, customers can choose the suitable equipment according to different demands on the production line.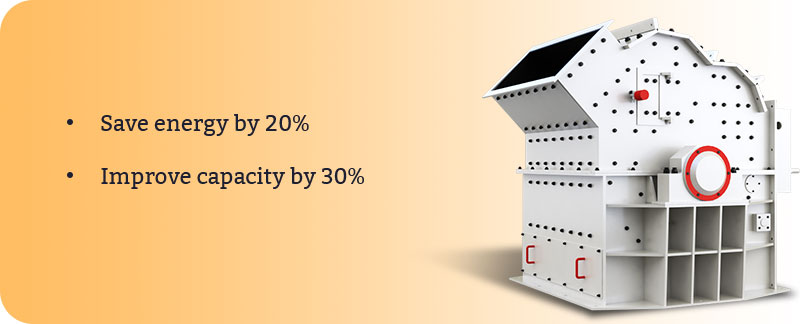 Tertiary crusher VS common crusher
Working principle
The tertiary stone crusher is a kind of heavy machinery which works cyclically. When the tertiary crusher is working, the rotor driven by the motor rotates at a high speed. And the raw materials are put into the first crushing cavity and impact with the hammer on the rotor.
Then, the materials impacted in the first chamber will be put into the second cavity, and be discharged from the outlet. In a world, the tertiary crusher repeats the operating above all to crush the stone materials.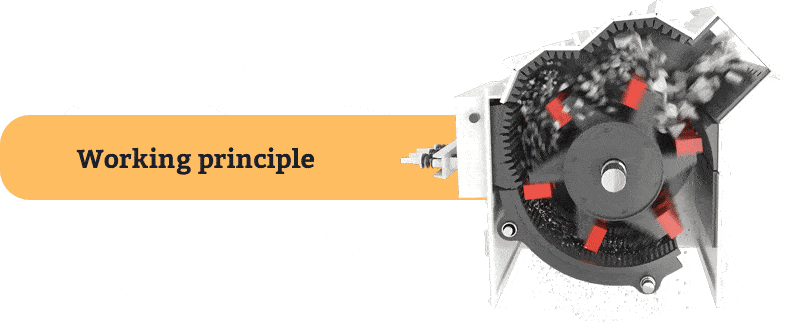 Working principle