By: Vaedy Xiao September 24, 2019 Last Updated :September 24, 2019
Toothed Roller Crushers for Difficult Materials Like Basalt and Quartz
As the mining industry develops so fast, nowadays there are many different kinds of equipment in this field including rock crushers, ore dressing equipment, building material equipment, and milling machines. Every day you could see the important role they play in the human world where the great projects being carried out every moment according to people's different needs like mining, quarrying, building construction, etc. Among these mining machines, there comes a crushing machine named toothed roller crusher which is so popular in the mining and quarrying industry when it crushes difficult materials.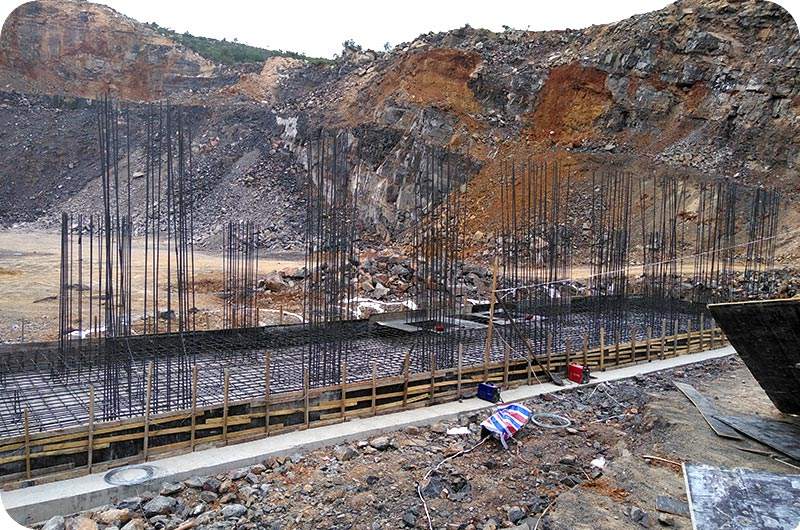 the installation process of crushing plant in Zambia
What advantages of the toothed roller crushers compared with other rock crushing machines?
We all know that the toothed roller crusher belongs to stone crushing equipment just like gold jaw crushers, impact crushers, tertiary crushers, etc., also can crush different kinds of materials. Besides, the toothed roller crushers are one of the roller crushers, so there are another roller crushers named double roll crushers. The differences between them are the crushing parts, from which we'll learn that the part of the toothed roller crushers is tooth-type bearing and the other is a roller.
They all have simple structures and great performances when process materials like coal gangue, raw coal, briquette, bluestone, pebbles, basalt, quartz, and other materials. Although the basic working principle is similar to other stone crushing machines, they still have different functions between them.
Apart from the same application of crushing in mining and quarrying industry, the materials of the gold jaw crusher conform to the certain standard that is the compressive strength below 320Mpa and feeding size, in general, is at the range of 300mm-600m. Which means that the concrete jaw crushers can only be used in the primary or coarse crushing stage so that the final material shape is not so ideal. But different from the primary jaw rock crushers, the toothed roller crusher is better when crushing difficult materials like basalt and quartz.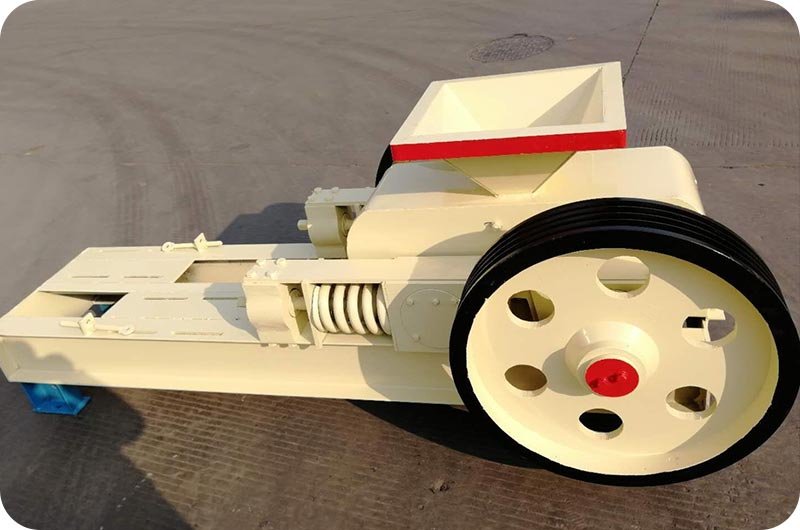 toothed roller crushers can be applied to crush hard materials
toothed roller crusher vs gold jaw rock crushers
Also, there are still standard that the toothed roller crushers should satisfy, which include the material should be less than 150mm, its compressive strength should no more than 160Mpa and water content within 6%, otherwise the particle bonding will happen. In a word, the double toothed roll crusher can be used as the medium and secondary crusher whose final product is fine-sized. Besides, this kind of toothed roller crushers performs even better on less energy consumption, low noise, flexible overload protection, etc.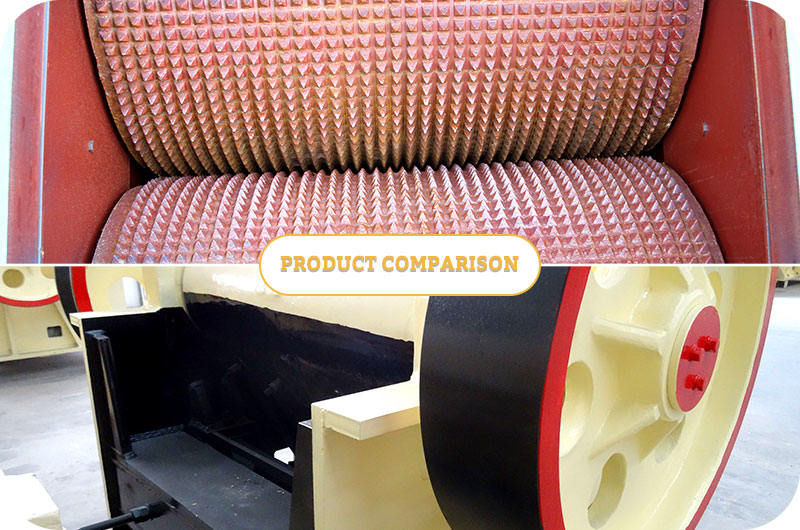 different inner parts of jaw crushers and toothed roller crushers
toothed roller crushers vs cement cone crushers and rock impact crushers
In quarry field, concrete cone crushers and rock impact crushers are all applied in the secondary crushers, which is the same as to double toothed roller crusher. But the first two perform not so well in certain functions in some areas. We all know that the price of the cone crushers is higher the that of others because of the heavyweight of the machine and investment fee. The cone crusher is not suitable for crushing wet and viscous ores and materials, the installation and maintenance of the concrete cone crushers are complex, and the overhaul is very inconvenient.
As for impact rock crushers, it has great impact strength at hammerhead and deep crushing capacity so that it also suitable for hard and large block materials and people can also get fine-sized material. But the crushing machine is easily wear of its hammerhead and impact plate which need frequently change.
Tooth roll crusher has the advantages of simple structure, compact, portable, reliable operation, low price, convenient maintenance, etc. Moreover, the crushing products have the advantages of uniform particle size, small over crushing, and fine particle size. Therefore, it is suitable for treating brittle materials and clay-containing clay materials in small-scale separation plants, as the medium and fine crushing.
toothed roll crusher can perfectly process the basalt and quartz
The roller crushers are mainly used for fine crushing of finished products with a particle size of 0.5-40mm. It is suitable for river pebble, calcite, quartz stone, marble, pebbles, cement clinker, bentonite, basalt, and iron ore.

roller crushers of China fote working in South Africa
1.When crushing the basalt and quartz, you would never get in trouble of sticky and blocking because of its large crushing ratio and even no demands on water content.
2.the design of the hydraulic automatic retraction system can perfectly to prevent damage to the toothed rollers caused by basalt and quartz further improve the operational stability of the equipment and help to extend its life;
3.the small vibration, the stable operation reduce the noise of more than 80%, and the dust discharge can be completely controlled to achieve green production without pollution;
4.the crushed basalt and quartz are beautiful grain shape, uniform texture, and the use-value is considerable;
5.Selecting the motor equipment imported from Germany can provide sufficient power, reduces energy consumption and waste, and saves water and electricity.