By: Ashley October 29, 2019 Last Updated :October 30, 2019
What is the Difference Between a Jaw Crusher and a Cone Crusher?
As we all know, both the jaw crusher and the cone crusher are significant machines which can be used as the primary and secondary crusher. What is your best choice between a jaw crusher and a cone crusher?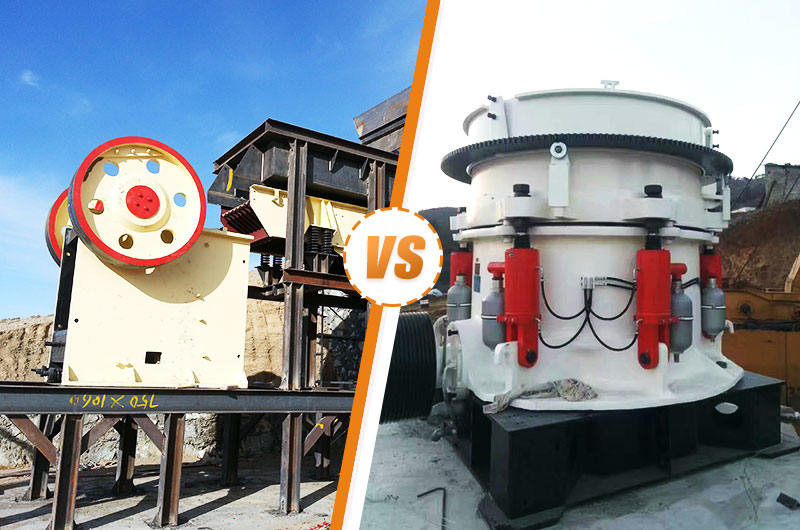 jaw rock crushers and cone crusher picture
Choose a Jaw crusher or a Cone Crusher?
Let's begin with a comparative analysis between the jaw crusher and the cone crusher from the following points: the degree of crushing, material hardness, material components, max. feeding size, processing capacity and price.
Types

Conditions

Jaw Crusher
Cone Crusher
Degree of crushing
coarse or medium crushing
medium and fine crushing
Material hardness
medium
harder
Material components
sticky
No sticky
Max. feeding size
125-1200mm
35-560mm
Processing capacity
1-2200t/h
12-2181t/h
Price (refer to Alibaba)
$1,000-100,000 /Set
$4,500-600,000 /Set
The price of the cone crusher is much more expensive and its capacity is stronger than a jaw crusher of the same gape. For example, if your material is 250mm, you want better processing capacity with an adequate budget, you'd better choose the cone crusher because its capacity can be 85-170 t/h, while jaw crusher only 16-105 t/h.
If you weigh gape more than capacity, then the jaw crusher will probably be more economical. A useful relationship, which is often used in plant design, is that given by Taggart (1945): If ton/hr<161.7 (gape in meters), use a jaw crusher. Conversely, use a cone crusher.
What is the Difference in the Using Process?
In the course of using, the two are of course different. Let's discuss from the following aspects:
Installation & Maintenance
Because the jaw crusher is small in volume, it is convenient to install and the infrastructure site required is also small, which can save you a lot of installation and site costs. The maintenance is more easily accomplished on the jaw crusher and maintenance costs of a jaw crusher are lower than a cone crusher generally. The cone crusher with equivalent output is about twice as heavy as the jaw crusher, and its structure is more complex, so the cost of civil engineering and post-maintenance is relatively higher.
Wear Parts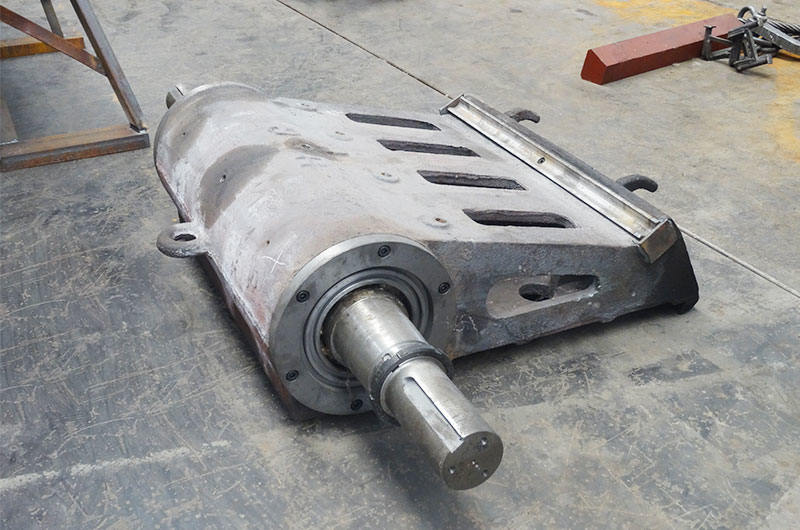 wear parts of jaw crushers
The jaw crusher is easier to wear compared with the cone crusher for several reasons, some of which will be presented in the following table. However, the cone crusher is more difficult to be adjusted due to its complex design and the cost of replacing the wear parts is much higher.
Types

Conditions

Jaw Crusher
Cone Crusher
Wear parts
1.moving jaw
2.fixed jaw
1.broken wall
2.rolling ace tabular wall
Service life
shorter
longer
Reasons for different service life
1.extrusion force
2.sharp or triangular needle-shaped particles
1.laminating crushing
2.uniform finished products
Price of replacing parts
(refer to Alibaba)
$ 1-10
$ 100
Environmental Protection
When energy is introduced to rock, ore or mineral crystals will generate a dust emission. The coarse jaw crusher has a large amount of dust emission, while the cone crusher is much better. Compared with the cone crusher, the sealing of the jaw crusher is relatively poor. The cone crusher spreads less dust with a deep crushing cavity. What's more, the materials of jaw crushers are usually larger or sticky, which increases its dust pollution.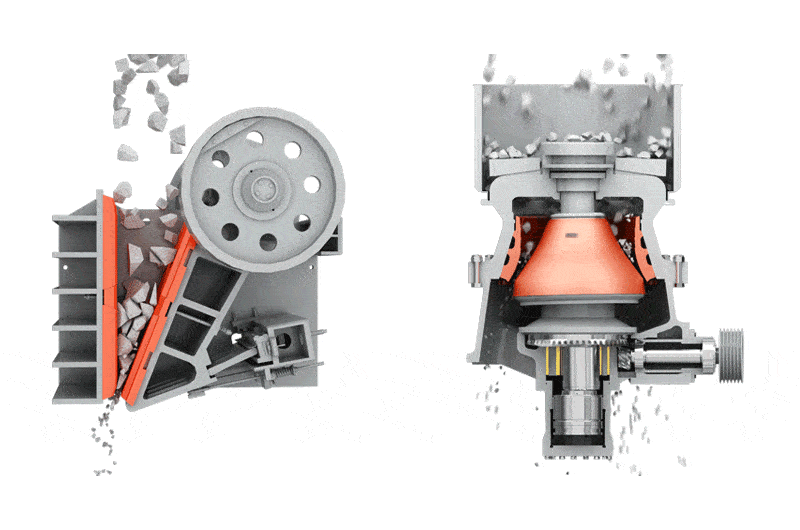 Different inner structures cause different environmental protecting effects
If you want to achieve the environmental protection requirement, you'd better install dust removal devices on the crushers which will provide you a cleaner operating environment.
Examples of Choosing This Two Kind of Machines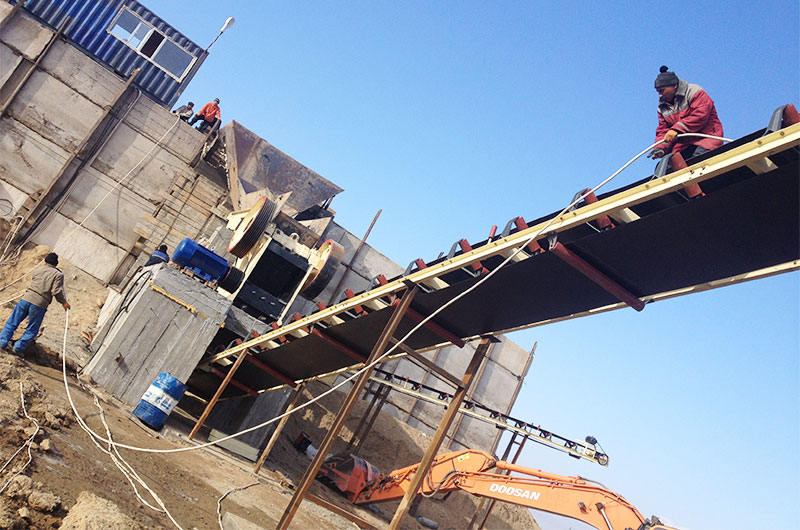 A company in India specializes in smelting aluminum, so the crushing process of aluminum ore can not be avoided for them. The Moh's hardness of the aluminum ore is between 2-3 and the particle size is relatively large, about 600mm, so they selected the jaw crusher after the on-site inspection of Fote Heavy Machinery, which is mainly used to achieve the crushing of the aluminum ore. After use, they said that it is cost-effective with small floor space and low investment, and the quality of the products produced is reliable, which brings considerable economic benefits to them.
stone crushing plant working video
Burke is a purchasing manager of a company from Zambia, which mainly supplies stone and mechanical sand to the mixing plant. Their required discharge size is 5-20mm and output 50-800t/h. We recommend Fote jaw crusher as primary crushing and cone crusher as secondary crushing for Burke. He has inspected the crushing equipment for nearly half a year and was finally attracted by the powerful processing capability and sophisticated technology of Fote. He finally purchased our crushers, which have been installed and commissioned, and the output and grain type have reached his requirements. He has planned to establish a long-term relationship with Fote.