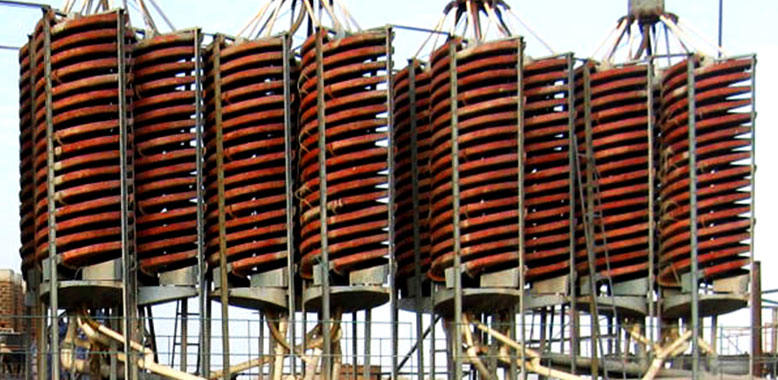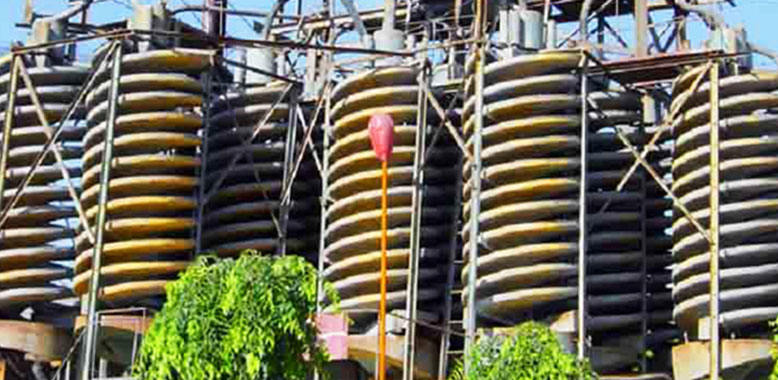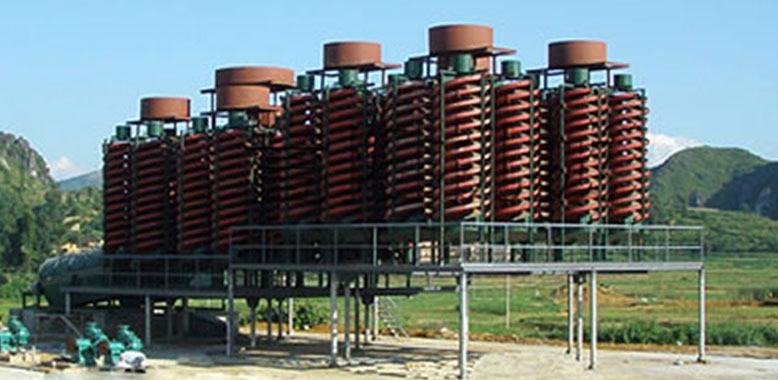 Welcome to the photo gallery of our products, then you will find the lightspot of various equipment, and enjoy yourself !
Brief Introduction to Spiral Chute
Spiral chute has synthesized the advantages of beneficiation chute, spiral separator shaking table, centrifugal separator and it is the optimal equipment for mining and ore separation especially for placer mining of beach, river, sand beach and stream. Spiral chute can be classified into gravity spiral chute and construction chute.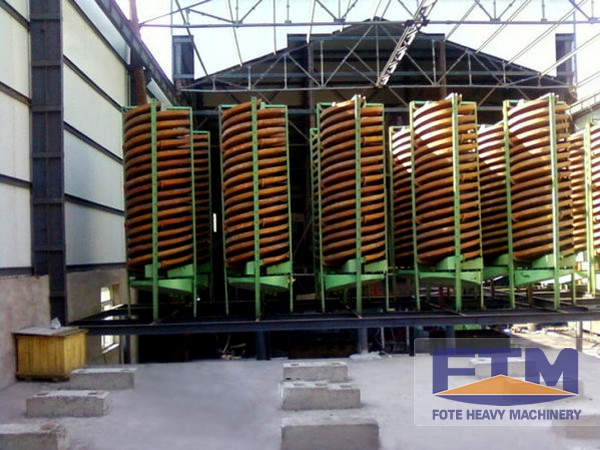 Spiral chute or spiral separator has the characteristics like reasonable structure; easy installation; small footprint; easy operation; stable operation, clear ore separation; large capacity; high efficiency; high enrichment ratio and high recycle rate. Moreover, spiral separator or spiral chute has the advantages like light weight; damp-proof; rust-proof; corrosion resistance and high adaptability for concentration, particle size and grade; noise free.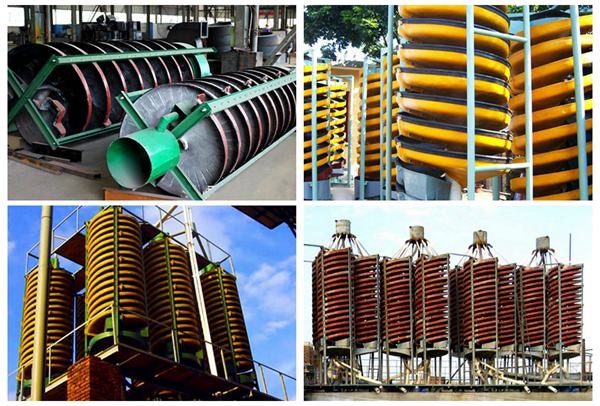 Application of Spiral Concentrator
Spiral concentrator is suitable for materials with separation particle size between 0.3-0.02mm like iron ore, ilmenite, chromite, pyrite, zircon, rutile, monazite, phosphorus ore, tungsten, tin, tantalum, niobium mine and also suitable for non-ferrous metals, rare metals and non-metallic objects with ratio differences. Fote spiral concentrator or gravity spiral chute has the advantages like stable operation; large range of feed density; high enrichment ratio and high recycle rate.
Characteristics of Spiral Separator
1. Small footprint;
2. Water saving;
3. Simple structure;
4. Energy saving;
5. Large capacity;
6. Easy installation and operation;
7. Small investment and quick effect.