Processing materials: pebble, quartz and marble.
Production capacity: 300-350 tons/hour
Equipments: belt conveyor, sand washer, vibrating screen, sand making machine, jaw crusher, vibrating feeder and other related equipment.
Production situation: first, primarily crush stone and transport coarse materials to impact crusher for further breaking. After fine broken materials being delivered to vibrating screen for screening, the materials meeting the granularity requirements of finished product will be fed into sand washing machine for cleaning; After cleaning, the materials are outputted by conveyor, that is the finished product; Materials do not meet the size requirements will return to the sand making machine to be crushed again, which forms a closed-circuit manifold circulation.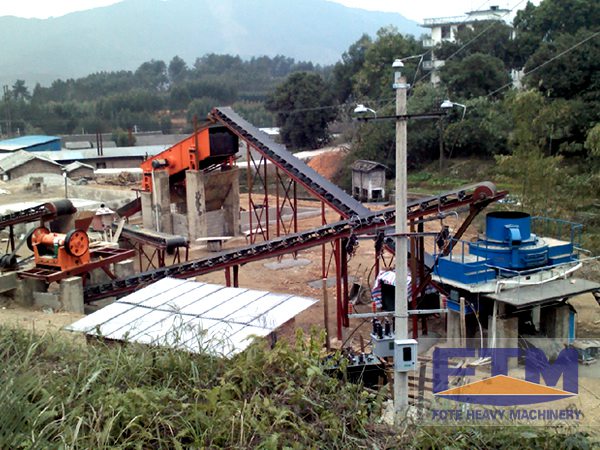 The granularity of finished product can be combined and grading according to the needs of users. The whole system of sand production line has high degree of automation, low running cost and high broken rate. The finished manufactured sand conforms with national building sand standards, with uniform granularity and reasonable distribution, and our company can combine the various types of equipment to meet customer's different technological requirements.