Brief Introduction to Sand Making Machine
Fote sand making machine or sand making machinery adopts Germany advanced technology and it is a high efficiency sand making machine with advanced international high level and plays an indispensable role in various crushing machines. VSI sand maker or vsi crusher can be classified into "stone crushes stone" type and "iron crushes stone" type.
The former type is used to process higher erosive resistance materials and the latter type is suitable for materials with low abradability. Sand making machines and VSI crushers are suitable for artificial stone, sand court, highway, railway, water conservancy, architecture, glass sand, cement, refractories, metallurgy and other industries.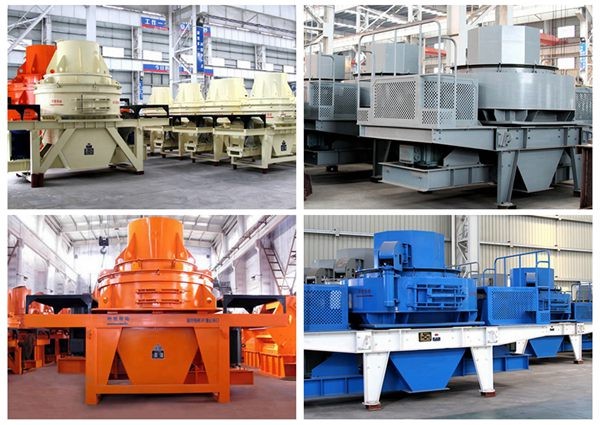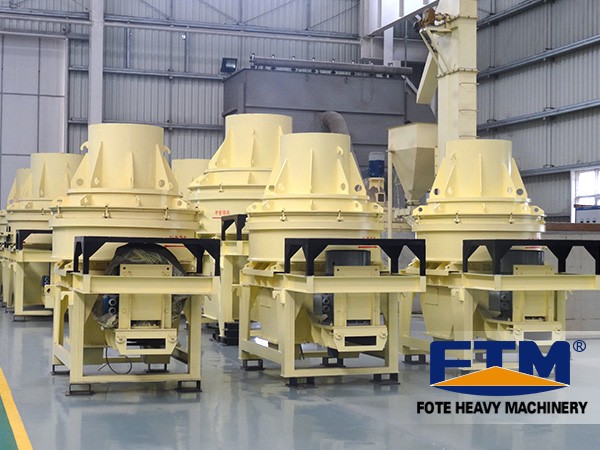 Working Principle of Sand Maker
When sand maker works, driven by motor, rotor rotates in high speed. Materials enter into the first crushing cavity and strike against with the hammer of the rotor to be crushed, and then enter into the secondary crushing cavity to be crushed again. In the whole crushing process, there is not only crushing between material and hammer but also stone strikes stone between each hammer and crushing cavity. At last, the final materials are discharged from the discharged mouth of the sand maker or sand making machine.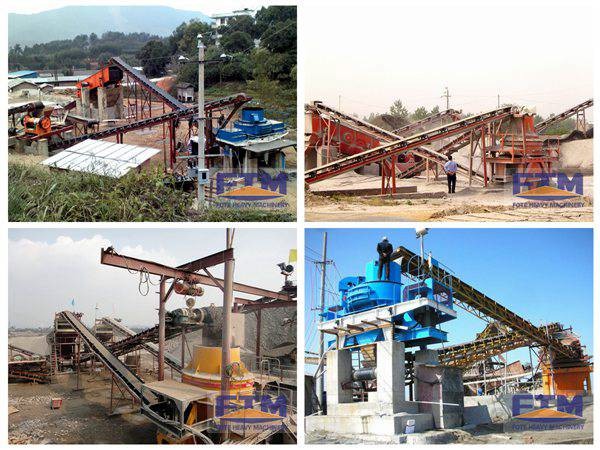 Characteristics of Sand Making Machine
1. Simple and rational structure, low operation cost
2. High breaking rate and energy saving.
3. Has crushing, coarse grinding function.
4. Little affected by moisture content, moisture content is up to 8% per cent.
5. More suitable for crushing hard and extreme hard materials.
6. Excellent grain shape, a cube, needle and plate were very low.