Processing materials: copper, nickel, iron ore, gold ore, limestone and all kinds of metal and non-metal ore concentrate.
Production capacity: 0.18-7 m after/min
Equipments configuration: jaw crusher, vertical vibrating screen, pendulum feeder, superfine mill, ceramic ball mill, spiral classifier, high frequency screen, flotation machine, screening machine, thickener, and other related equipments.
Production situation: The materials are primary broken by jaw crusher, and then are evenly transported to the ball mill; the ore after being grinded by ball mill enter into the next procedure, then when mineral mixture materials go through the magnetic separator, magnetic materials will be separated from mixture materials through magnetic force and mechanical force according to various mineral than susceptibility. After primary separation of magnetic separator, the mineral particles are fed into the flotation machine. Finally, the materials were concentrated by thickener and then dried by the dryer, so you can get dry mineral.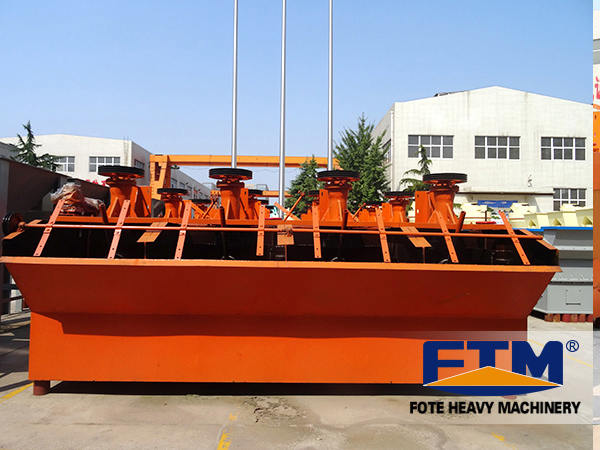 From the whole production line, we can see that flotation separating line is not only high efficiency and energy saving, and the flotation machine energy can be saved about 60%, flotation agent consumption reduced by 20%, recovery rate increased by 1% ~ 5%. Introducing the tailings drying process is to achieve tailings water closed-circuit circulation, lower the cost of water using and reduce waste water discharge and reduce the normal production of mine environmental damage.