Processing materials: iron ore
Production capacity: 4-24 t/h
Equipment: vibrating feeder, jaw crusher, cone crusher, round vibrating screen, disk feeder, ball mill, classifier, mixer and other related equipment.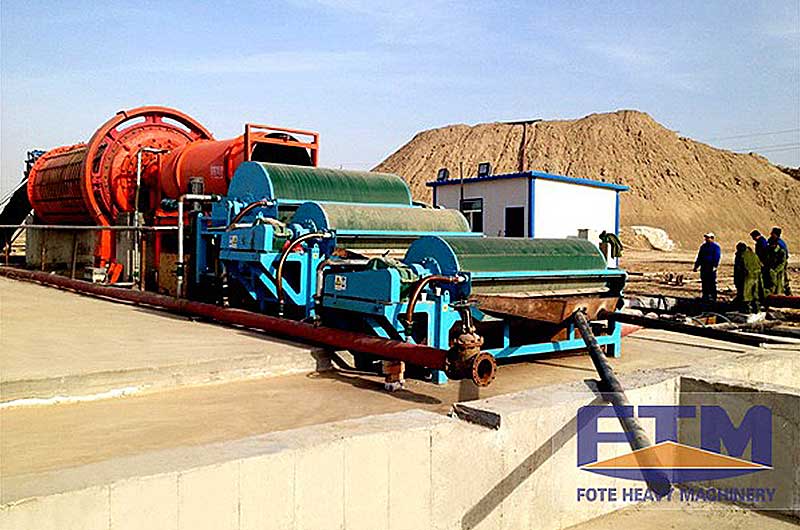 Iron ore magnetic separator
Production situation
According to the types and properties of ore, ore beneficiation production line can have a variety of different technological process. Concentrator generally use three sections to crush iron ore including coarse crushing, middle crushing and fine crushing. Coarse crushing usually uses jaw crusher, and middle and fine crushing often uses cone crusher. After coarse crushing and medium and fine crushing, the material with suitable particle size will be fed into the ball mill for further grinding.
Iron ore beneficiation plant is suitable for fine crushing, grinding and separating. The productivity of Fote iron ore beneficiation plant is high, crushing grain size is fine, wear parts have a long service life, which is the first choice for iron ore beneficiation.

Iron Ore Beneficiation Plant In Zimbabwe