By: Ashley June 21, 2019 Last Updated :November 28, 2019
Ball Mill Of 5-10t/h For The Gold Ore In Zimbabwe
What is gold ore?
The gold ore refers to the goldstone or gold mining. Gold ore is a mineral aggregate with sufficient gold content and can be used for industry. Gold mines are the place where finds the gold ore with industrial value through mining.
Gold is involved in the economic life of mankind and has such a great impact on human society. Its dazzling luster and unparalleled physicochemical properties have a magical and timeless charm. The social status of gold has been in the history of civilization for thousands of years, but it still maintains the sacred aura and had become the common pursuit of the wealth of the world.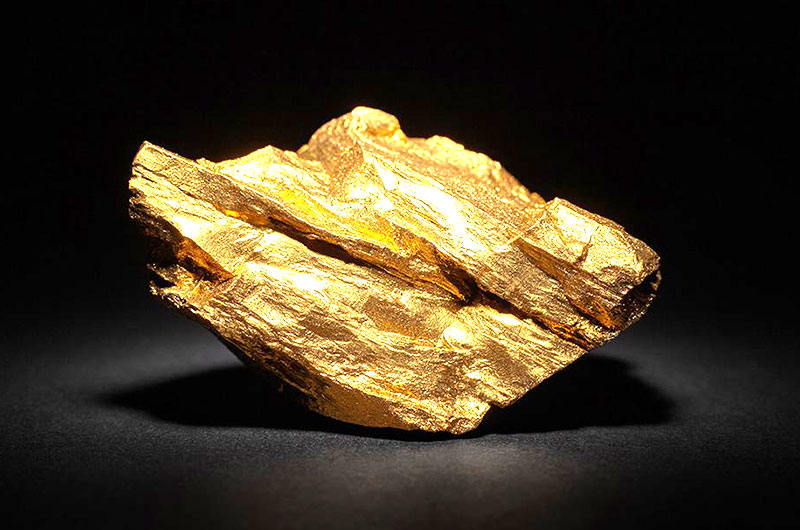 The picture of gold ore
Where can I find gold ore in Zimbabwe?
Zimbabwe is the second-largest gold producer in Africa after South Africa and Ghana. The statistical data from the Zimbabwe Geological Survey shows that Zimbabwe has 1,300 tons of gold reserves and an annual production of about 20 tons. The gold is the important mineral products and main export goods in Zimbabwe.
Zimbabwe's industry is more comprehensive. Mining, agriculture, tourism, and other services have been developed. Except for South Africa, it is one of the most developed countries in sub-Saharan Africa. As one of Zimbabwe's important economic components, the mining industry has replaced manufacturing as the largest export contributor to Zimbabwe in recent years. Mineral industry output in Zimbabwe increased by 47% in 2010.
The main minerals in Zimbabwe are gold, nickel, copper, lead and zinc; industrial minerals include limestone, phosphate clay, and dolomite. Besides, newly proven reserves of platinum and biogas are also abundant. Platinum reserves are second in the world. Biogas reserves are estimated about 500 million cubic meters, ranking first in East Africa.
Ball mill for grinding gold ore
Gold is a rare mineral resource extracted from ordinary ore and has high industrial value. With the development of technology, the demand on the ball mill grinder that can extract gold from the gold ore has been increased. FTM Machinery Ltd. can supply you with various types and capacity of ball mills.
Ball mill is one of the grinding equipments in the industry of ore beneficiation and building materials. Using the ball mill to deeply process various ore can achieve its higher industrial and economic value. There are two kinds of working methods: one is the dry grinding and another is the wet grinding.
Ball mill has high grinding efficiency, strong and durable, long life, energy saving and environmental protection and many other useful characteristics. Generally, customers like to use wet grinding method for beneficiation plant. The ball mill can grind limestone, diabase, calcium carbonate, quartz, iron ore, copper ore, gold ore, grindable material, non-metallic ore, non-flammable and explosive materials, etc, which is commonly used in glass factories, ceramics, and construction industry.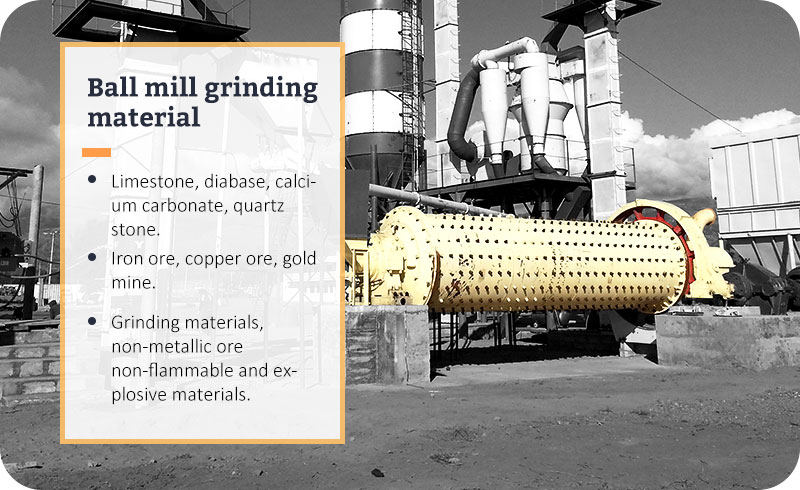 Ball mill
Why so many people invest in the ball mill grinder?
Ball mill manufactured from FTM company is different from other manufacturers. The ball mill has the advantages of small discharge amount, convenient operation, large workload, simple operation, and reliable performance.
According to the material and discharging methods, the FTM Machinery dry ball mill and the wet ball mill can be the best choices, because they both have good abrasion resistance, large crushing ratio, superior technology, the national processing standard, high processing precision, and good quality. The size of materials processed from the ball mill is about 200 mesh.
If you have different demands on the size of finished products, FTM's ball mill can adjust its size automatically.
Case of ball mill for 5-10t/h in Zimbabwe
Zimbabwe has a rich gold ore resource, so there are many productions, processing users and merchants who invest in mining. In November 2018, an Australian customer invested in a ball mill with a capacity of 5-10 tons per hour. He decided to purchase a ball mill from FTM Machinery Ltd.
Recommended from his friend, FTM company's manager made a plan for him after knowing his needs and production environment and chose the Ф1830×4500 ball mill. This type of ball mill can grind the crushed gold ore well and can satisfy customer's requirement with a capacity of 5-10t/h.
After using it for a long time, the customer feedback said that the production plan of FTM design is very reasonable.In addition, the ball mill has good performance, high grinding efficiency and good effect. The production process hasn't been blocked with no failures of the ball mill and only simple maintenance of it is required.
"Now I am ready to expand my business, and I will choose FTM again." the customer said to our manager.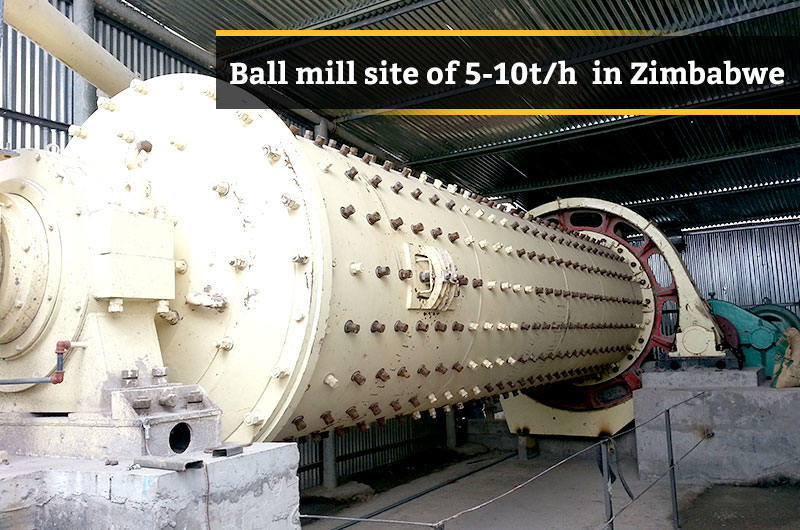 Ball mill production site in Zimbabwe
Tags:Mining, Minerals, Ball mill, Gold ore, Zimbabwe