FTM Machinery's History Of Development
FTM Heavy Machinery Co., Ltd. is a large-scale joint-stock enterprise that integrates research, development, production, sales, and service. With 40 year's development, FTM Machinery now has three production factories, including crushing plant, grinding plant, beneficiation plant, which allows the FTM Machinery Co., Ltd to be domestic mining machinery with soft and hard strength.
The development of FTM Machinery
Originally, the FTM Machinery is just a 55201 heavy machinery factory with a small scale.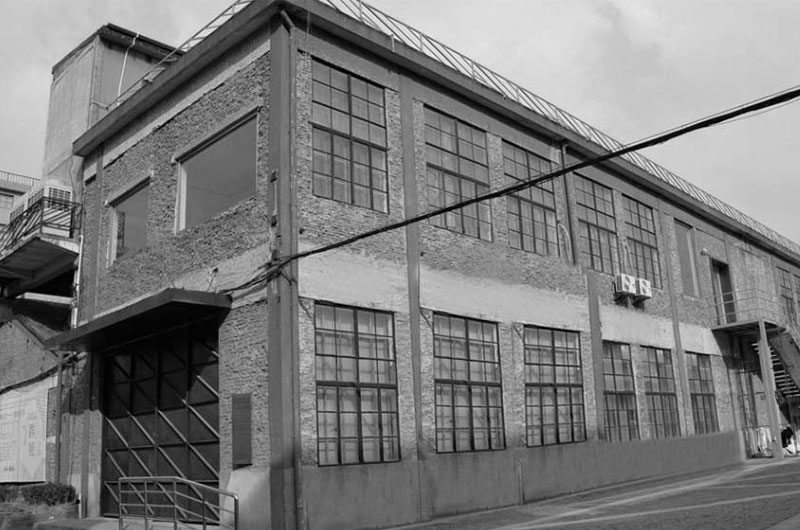 55201 heavy machinery factory
Joint stock FTM Machinery Co., Ltd. is founded in 1995, mainly manufacturing the heavy machines. It has taken a leap forward in the national machinery manufacturing industry.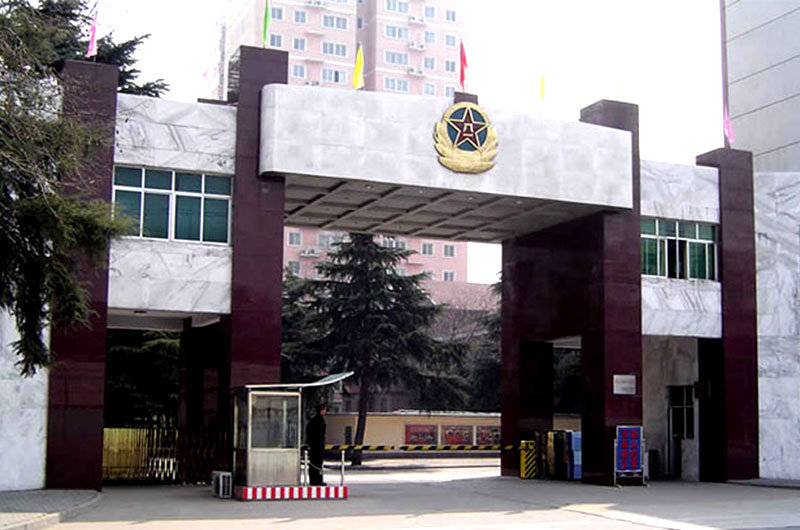 Joint stock FTM Machinery
In 1999, he was associated with the Institute of Metal Products of the Ministry of Metallurgical Industry, which has great significance to the development of company's business.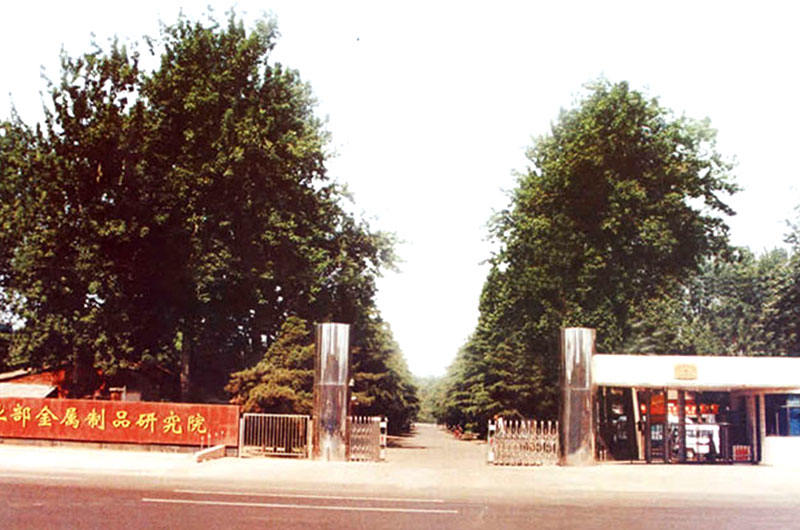 FTM Machinery in 1999
In 2001, in order to meet the needs of international railway and road development, FTM Machinery cooperates Zhengzhou Railway Bureau mine machinery factory to produce heavy road bridge machines, which greatly promotes the development of domestic road and bridge construction.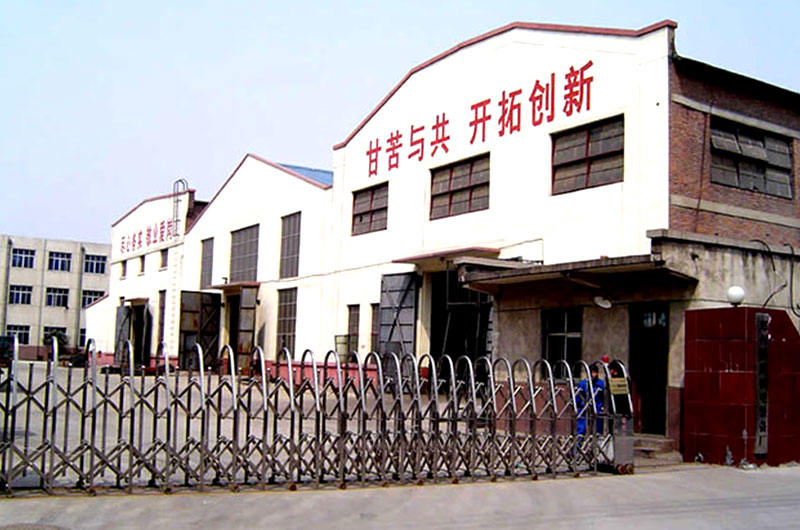 FTM Machinery in 2001
In 2002, FTM Machinery was approved by the superior leadership, located in the National Zhengzhou High-tech Industrial Development Zone, is a new engine of regional economic development and a new window of innovation and development, which is a milestone for the development of mining machine manufacturing in the central Plains region.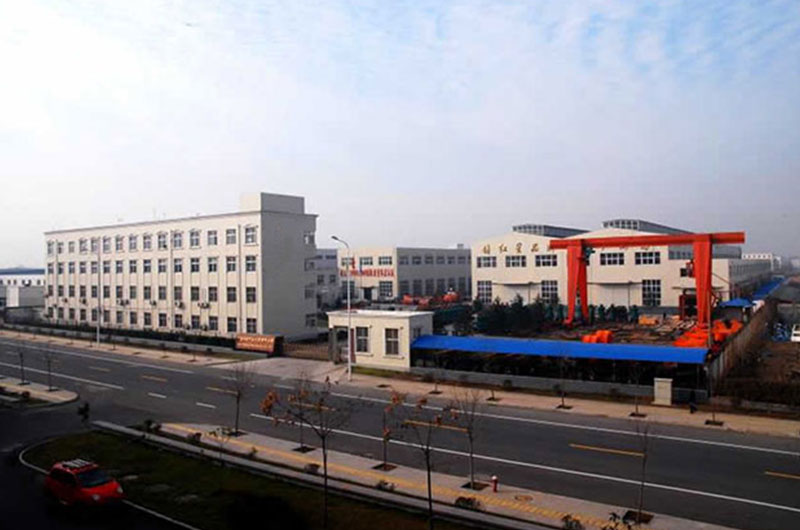 FTM Machinery in 2002
The establishment of the Mining Machinery Research Institute in 2005 and the ISO9001:2000 International Quality System certification, marking FTMMachinery Co., Ltd. has been kept in sync with the world's development in terms of manufacturing, service and other aspects of quality management. It is the successful international communicating of China's national brand and the world's major brands, and FTM Machinery Co., Ltd. has turned a new page since then.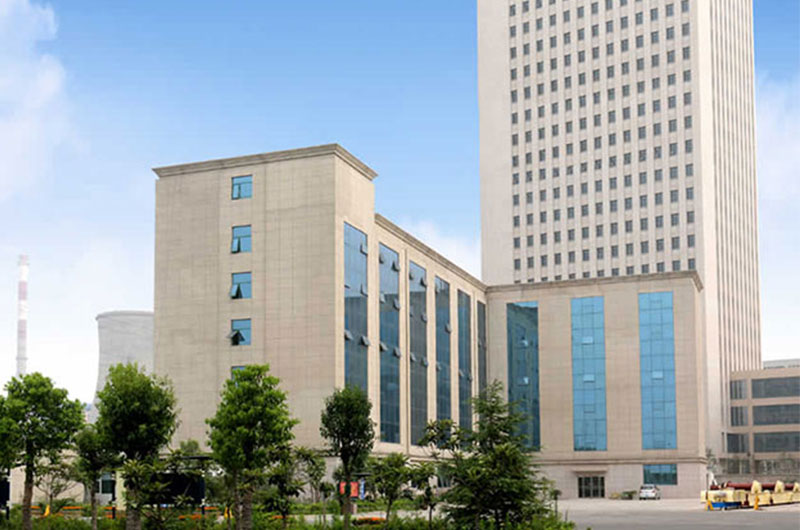 FTM Machinery in 2005
In 2006, the mineral processing, building materials base put into operation, marking FTM Machinery has taken a solid step forward in the circle of the mining industry. Company's size and advantage will be further released as the market expands.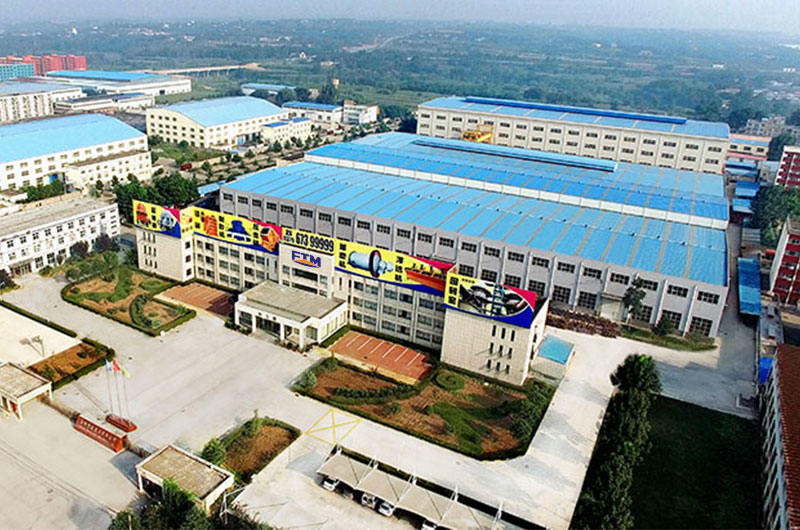 FTM Machinery in 2006
In 2012, Zhengzhou headquarters production base put into operation, providing a one-stop service for mining machinery from research and development to production, analysis, and testing. This marks FTM Machinery Co., Ltd. completed a major production of the whole line of products in the strategic plate of mine machine. Industry patterns of sandstone equipment series, mineral processing equipment series, grinding equipment series, building materials equipment series, mobile crushing station are fully formed.
In 2018, FTM Machinery Co., Ltd. expanded its business from the province to the province, from the domestic to the foreign. More and more people know FTM Machinery Co., Ltd. Our technology team are enlarging, and more well-known college students to apply for positions in our company.
In 2019, Fote Machinery Co., Ltd. took a new step once again. All links have matured, and equipment exported to overseas.
FTM Machinery-Green And Intelligent Mining Machine Manufacturer And Exporter
"Green and intelligent development is the key of FTM Machinery". In 2018, China Construction Machinery Industry's first competition for excellence, the FTM Machinery Ltd. won the honorary certificate of "National Mine Machine Green Environmental Protection Preferred Brand" by the jury. Reliable and stable quality makes the company's production and sales volume and various comprehensive economic indicators rank among the top in the domestic industry.
We have thousands of users throughout the country and exported to more than 100 countries. Scientific management methods, excellent manufacturing process, innovative manufacturing concept quickly makes FTM Machinery become China's mining machinery production and export plant.
The times are developing, and FTM Machinery is making progress. We always insist on tailoring high-quality equipment for customers. So far, FTM Machinery has five series of equipment including crushing equipment, sand making equipment, grinding mill equipment, mineral processing equipment and building materials equipment
Enterprises have always regarded quality as life, worship users as God. Follow the responsibility for each process, each product and each user and the quality policy, dedicated to service users. All of the company's products have passed the ISO9001, CE and GOST international quality system certification.
FTM Machinery combined with advanced technology at home and abroad, independently produced HX series mobile crushing station, HD jaw crusher, HVI new sand-making machine, PCZ heavy hammer crusher and other high value-added products, providing customers with higher quality and standard experience.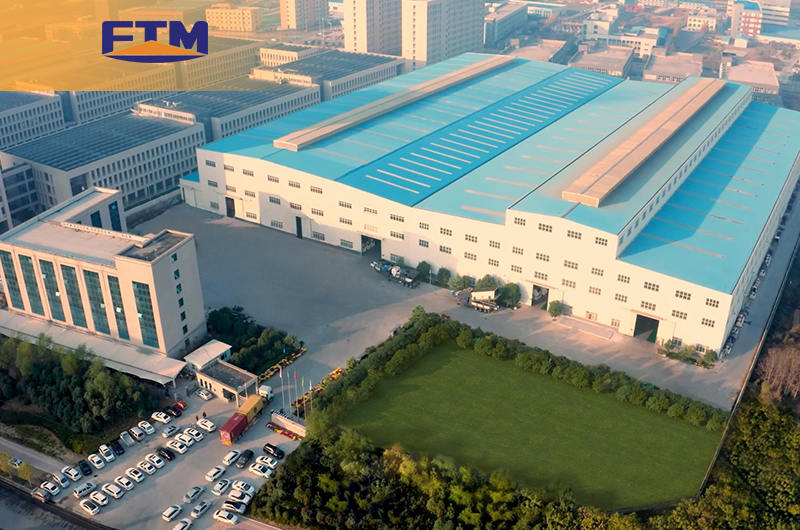 FTM Machinery in 2019
In the highly competitive international market, Zhengzhou Fote machinery aims to build a global strategy, actively promotes technology and management innovation, optimizes overseas business model, cultivates a high-quality, composite talent team to adapt to the changes of the global market and overseas business development.
To participate in the cooperation and competition of global markets on a wider scale, continuously enhance the international competitiveness of enterprises and achieve the development and take-off of enterprises.
The company's products have also been widely recognized and praised in the international market. Products are exported to the United States, Russia, Kazakhstan, Turkey, Iran, South Africa, Ethiopia, Egypt, Malaysia, India, Australia, Chile and other more than 120 countries and regions.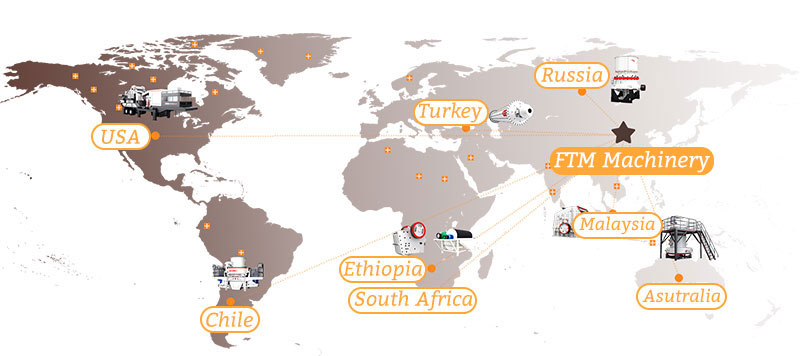 Best-selling countries
Tags:Mining, Minerals, Aggregates, FTM Machinery