The Reasons That The Price Of Sand Washing Machinery Varies
How does the sand washing machine industry face challenges?
In the era of information technology development, the power of the brand is strong, even you can create a miracle, such as the Apple, Xiaomi, Meizu mobile phone. These successful brands explain that a good brand will have an unprecedented development. Then, what about the mining circle? We need to be brave enough to face new challenges and break the rules. There are rarely manufacturers to do a great brand for sand washing machinery with good quality, which will even let us determined that we must create a good brand. Since many of our mining machinery manufacturers have not been established for a long time, many industry norms are immature. This requires us to learn from the advanced management of foreign countries, give full play to our advantages, and dare to break through our limitations. Only in this way can we create our brands.
Brand and reputation are created in long-term business activities. Only a reputation with good quality and customer consideration can have a foothold in society. We are not only to have cooperation, but we are more concerned with long-term partners. Only with a large number of old customers will our business gradually expand. How hard is the road! we work hard together, and still, have a lot of work to do on the way to be a well-known brand in the industry. Only fully learning the advanced experience of foreign countries can we stand on the shoulders of giants and take fewer detours.
FTM Machinery is willing to stand at the forefront of market and consider for the entire sand making machine industry. This will need great courage to break through traditional technology. At present, there are more and more types of sand washing machines on the market, and the advantages are also flourishing, and China Fote Mining Machinery is brave enough to challenge. So what is its excellency?
As a kind of sand making machine, the sand washing machine can wash, classify and dewater the materials in the gravel field, mine, building materials, transportation, chemical industry, water conservancy and hydropower, concrete mixing station, and other industries. Generally, sand washing machine is divided into two types: wheel bucket sand washing machinery and spiral sand washing machine. Then, what's the difference between them?
Sand washer video
The difference between the wheel bucket sand washing machinery and spiral sand washing machine
Appearance structure
Bucket sand washing machine has the advantages of simple structure, less wearing parts, and small footprint. The impeller drive bearing device is isolated from water and water-receiving materials, which avoids the damage caused by water, sand and pollutants, and greatly reduces the failure rate of sand washer. The spiral sand washer has a narrow body and horizontal structure, which is simple and straightforward, but it is not as convenient in the installation arrangement as the wheel washer.
Cleaning ability of gravel materials
The capacity of bucket sand washer equipment is generally not higher than 80 tons, so it is suitable for the sand production line system of small and medium capacity. The cleaning ability of the spiral sand washer is relatively strong, and it can effectively clean the sand and gravel with serious mud impurities, and is often arranged in a large sand production line.
Loss of sand and gravel materials in the cleaning process
The wheel washing machine has less water consumption during the sand washing process, and the fine sand and stone powder are lost. The grading and fineness modulus of the washed building sand can meet the standard requirements. The spiral sand washer is far from good.
Sand cleaning cleanliness
Compared with the wheel washing machine, the spiral sand washing machine looks particularly clean because of the large loss of fine sand during cleaning process.
The price of sand washing equipment
The price of the bucket sand washing machine is relatively low, which is an economical type of high-efficiency sand washing machine, and its running cost is also low; and the price of spiral sand washing machine is relatively high, which belongs to a relatively expensive large-volume sand washing machine.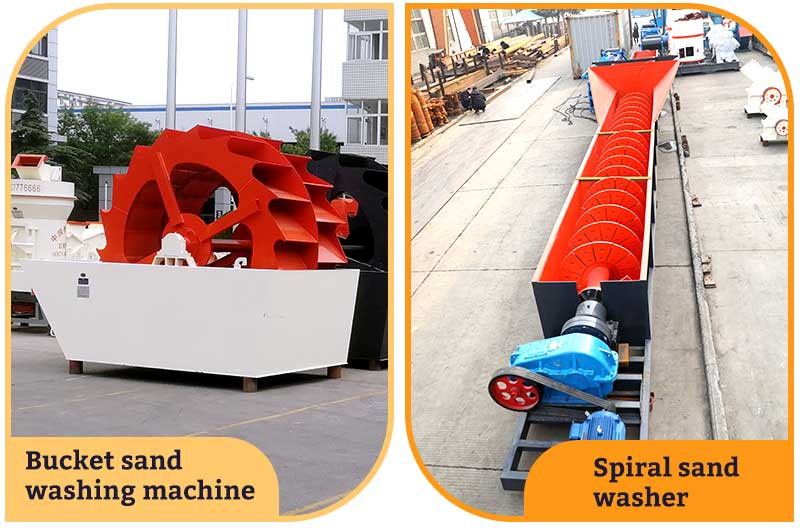 Bucket sand washing machine VS Spiral sand washer
Why are sand washing machines cheap and some expensive?
With the change of national policy, the domestic sandstone industry is expected to enter the stage of reform and adjustment. Banning unqualified sandstone plants and strictly controlling rivers and lakes for sand mining, which led to a shortage of sandstone aggregates and a gradual increase in sand prices.
Now China's Internet is extremely developed, and customers generally communicate with manufacturers through network platforms. In the process of communication with many manufacturers, different manufacturers give different prices of sand washer, and the price gap was large. Sand washing machine is an important equipment in the sand and gravel aggregate production line. It not only determines the quality of finished sand, but also determines the customer's income.
Today, Fote crushing machinery has analyzed and summarized the price of sand washing machine. The structure of sand washer machine: washing wheel, reducer, large and small gears, large and small pulleys, motors, belts, screens, bearing supports, bearing seats, bearings, spindles, countershafts, water tanks, reducer brackets.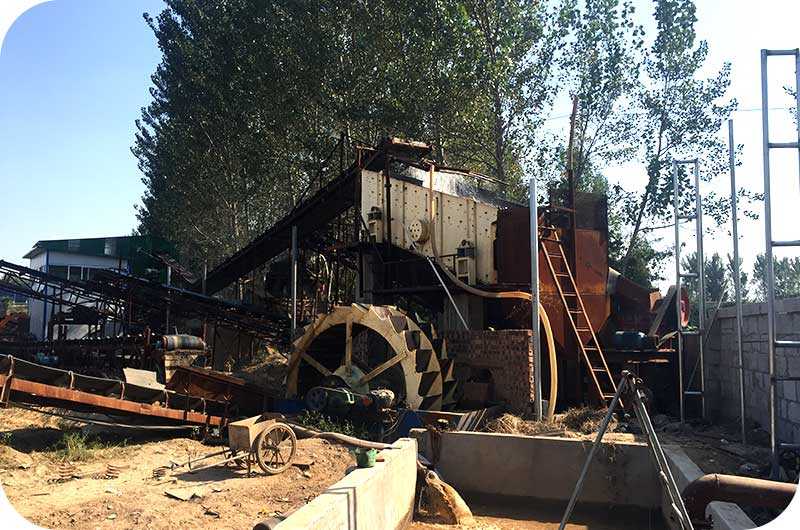 Sand washer plant
Price analysis of sand washer
First, sand washing machine design. Formal manufacturers have professional teams for product development and improvement. Engineers design and calculate the equipment structure, and optimize the product structure through scientific demonstration to achieve the best results, thus forming production drawings and launching production.

Second, the selection of materials. Selecting the formal large-scale steel for using. The middle plate is used to ensure that the machine does not deform or bend when it is unloaded, and it is guaranteed not to be broken or cracked during use.

Third, steel cutting. The steel sheet blanking of the high-quality sand washing machine is completed by a laser cutting machine, which can ensure that the steel plate is not deformed and does not warp. The parts are cut neatly and the tolerances are small. This lays a solid foundation for equipment docking.

Cutting equipment, process, and results are different.

Fourth,processing of machine parts. First, heat treatment is required to ensure the hardness and toughness of machine parts. Then carry out roughing and finishing. Finally, it is refined by the grinder to within tolerance requirements. Each manufacturer has different design and processing standards on machined parts. Zhengzhou Fote Heavy Machine machining parts and other manufacturers have essential differences, taking the driveshaft as an example, the main shaft and the large flange are integrated structure, no welding. Although the processing cost is high, it ensures the quality of sand washer machine.

Fifth, the selection of screen of sand washing machinery. China FTM Heavy Company abandoned the traditional practice, using manganese steel plate, cutting through the laser, punching into a net by punching machine, using high-strength screws to ensure the durability screen.

Sixth, the selection of bearings. Fote Machinery chooses thick and heavy-duty bearing housings with spherical roller bearings. It can increase the carrying capacity of sand washer equipment and ensure a large motion tolerance. Its equipment operation capability is greater than similar products.

Seventh, the selection of reducer and motor. Gears and chassis of reducers can directly affect the effect and length of use. Choose a hard reducer and motor to provide powerful power output and torque while the unit is running. The design index should be greater than the ultimate output of grinding wheel so that it can be easily handled in extreme cases.
All above the reasons can affect the price of san wahsing machine. Therefore, when customers choose the machine, it is best to visit the manufacturer to inspect and verify its quality.
Fote possesses a strong industrial technology base and production base and brings together a group of high-quality talents with ambitions and capabilities. It cooperates with local research institutes to develop, design and produce equipment and establishes strategic partnerships with several fraternal units to work hard to provide high-quality products to domestic and foreign customers.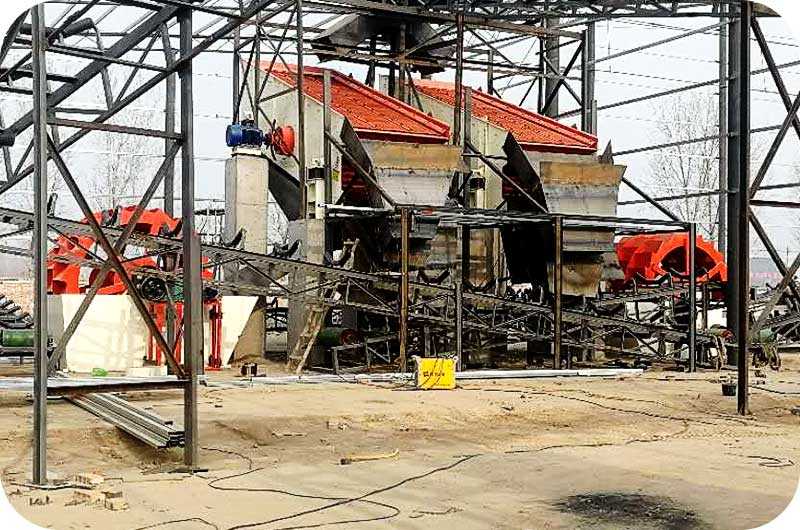 2500 cde twin sand washer