What is the air-swept coal mill?
Air sweeping coal mill is a machine that grinds the coal block into pulverized coal and is a piece of important equipment for coal-powder furnaces. At the same time, it is the main equipment of coal powder preparation system, mainly used for grinding coal with various hardness, and suitable for the coal and ore raw materials powdering system in terms of cement plant, metallurgy, chemical, power plant, and other industries. The air swept coal mill is mainly composed of feed ingenuity device, main bearing, swing part, transmission device, coal mill hydraulic system and lubrication system. Coal milling projects are very important for cement plant production.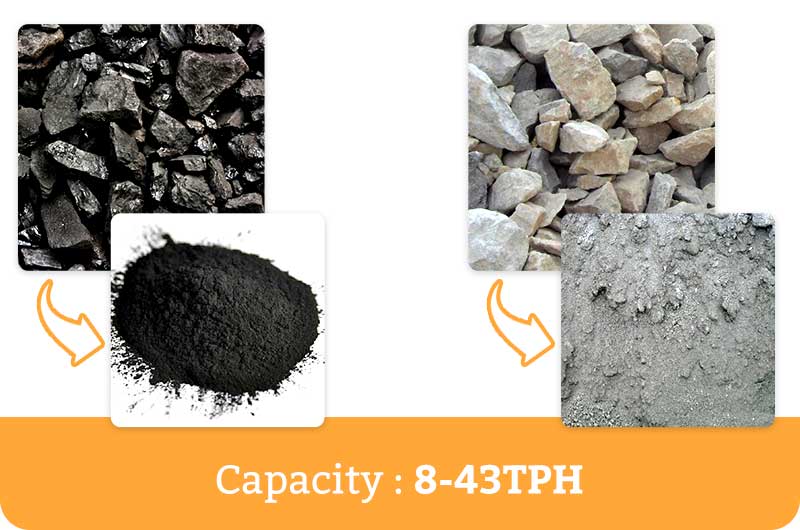 Air-swept coal mill image
Features of Fote Air-swept Coal Mill
1.Optimize support systems, improve lubrication structure and reduce system resistance.
2.Reduce power consumption per unit and save 20-30% consumption of electricity.
3.Reasonable distribution of steel balls and barrel length increases capacity by 15%-25%. 4.The liner is made of new material, which increases wear resistance, extends its life, and reduces the number of equipment consumables replacement.
5.The inlet adopts the louver structure to enhance the heat exchange ability of the coal mill, and can effectively prevent the blocking phenomenon of coal mill import.
6.The use of advanced control system allows the air-swept coal mill to start-up and drive smoothly, obtaining better use results and high economic benefits.
Working principle of the air-swept coal mill
For air-swept coal mill, the working process is that the raw materials are delivered into the mill through and hot air goes into the mill through the air pipe. With the rotation of mill drum, coal and hot air greatly increase heat, meanwhile the coal is crushed and ground in the mill. While the coal is being crushed, fine powder was carried by the hot air out of the mill. Fote air-swept coal mill has reasonable structure and high grinding efficiency so that it is the ideal equipment for coal powder production.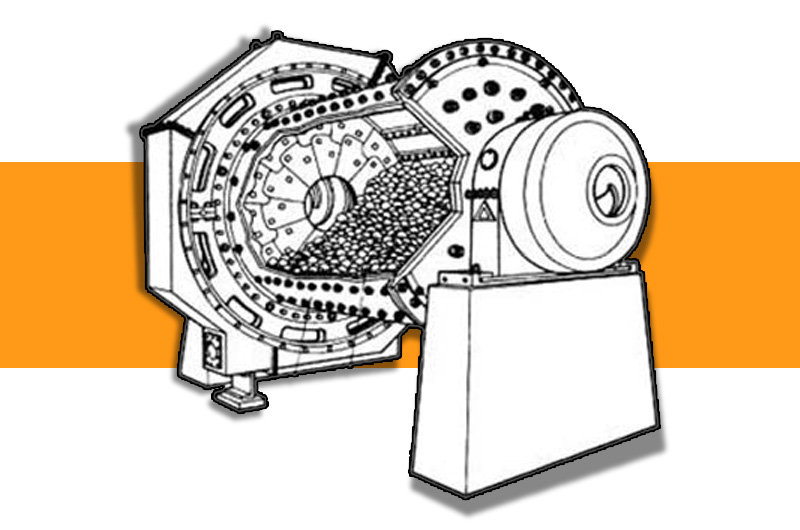 Internal structure of the air-swept coal mill
Fote Machinery is a famous coal mill manufacturer in China. We have different air-swept coal mill specifications to meet customer's needs. The products all have fabulous quality, perfect service, and reasonable price. You can leave a message or send us an e-mail to get more information about the equipment and our company. We will give you a reply as soon as possible.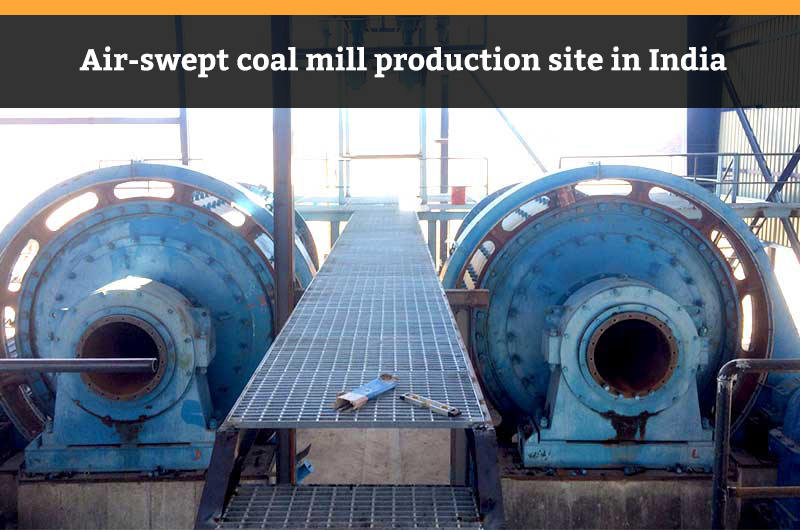 Air-swept coal mill production site in India