Brief introduction to portable crusher
Portable crusher or portable rock crusher is applied to crushing soft or medium hard materials and extrahard materials, and Fote portable crusher is widely used in large metallurgical, building material, highway, railway, water conservancy, chemical industry and many other sectors.
Classification of portable crusher
1. Portable jaw crusher: Portable jaw crusher adopts jaw crusher as core rock crushing equipment, so it is particularly suitable for crushing hard rock, such as taconite, granite, dark rock, corundum, quartzite, etc. The adaption of ship form structure of portable jaw crusher can lower the chassis, reduce the weight and volume of the plant, and make it easy for turning and transportation.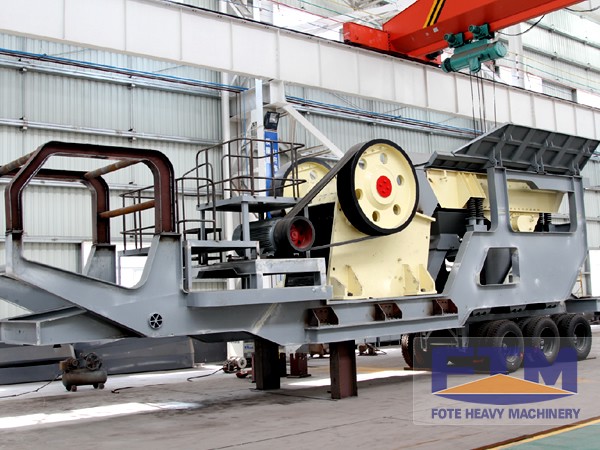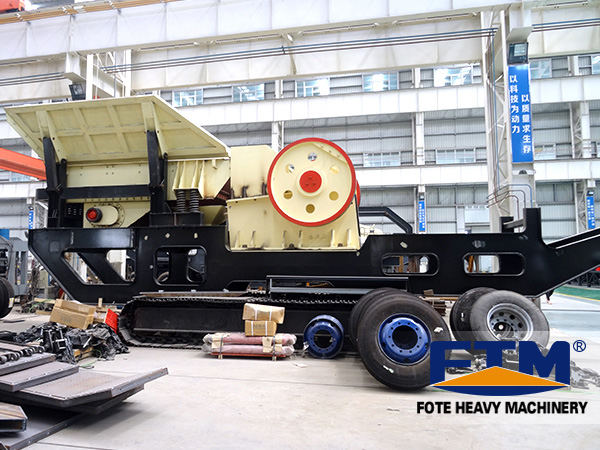 2. Portable cone crusher: Fote portable cone crusher is famous portable crushing plant and it can process concrete, kerbstone, marble, paving slabs, bricks, tiles, blocks, stone, porcelain, flint, gravestones, etc., under any condition. Fote portable cone crusher with excellent mobility can move to anywhere and start to work without building any foundation. Fote portable cone crusher is easy to match with other equipment to meet different product requirements of different customers.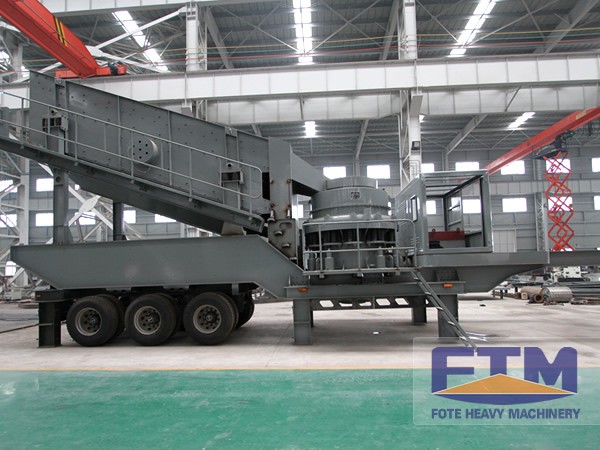 3. Portable impact crusher: Fote portable impact crusher is famous portable rock crusher mostly used for medium and fine crushing process in stone crushing plants. It can be used to crush numerous medium and soft materials, such as limestone, feldspar, calcite, talc, barite, clay, gypsum, graphite, etc. Fote portable impact crusher offers maximum set-up flexibility, and the portable crushing plant can reduce the need for quarry road maintenance, and give better access to material resources. A further benefit is that waste material can be separated on-site.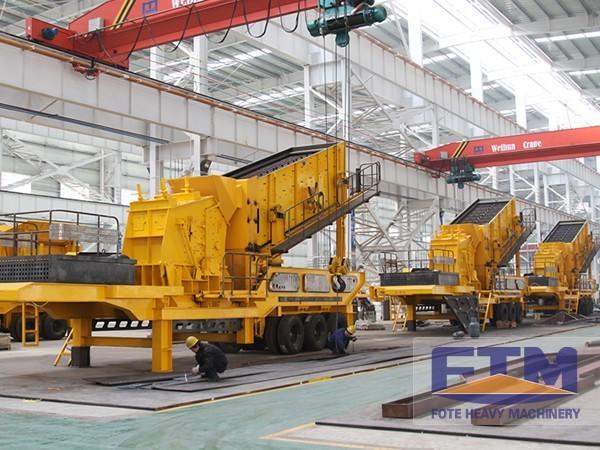 Fote portable crusher or portable crushing plant is configured with PE series Jaw Crusher, PF impact crusher or cone crusher, with high crushing efficiency, versatility, excellent product quality, lightweight and reasonable structure design, exceptional breaking performance and other advantages.