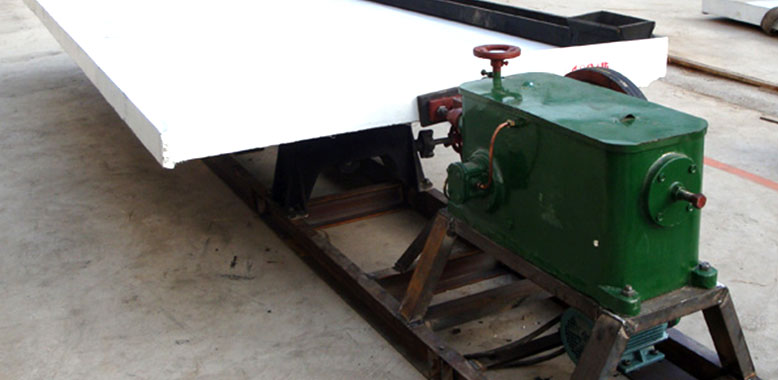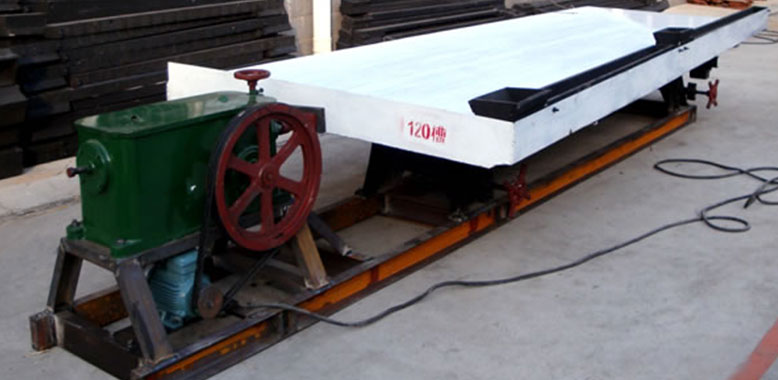 Welcome to the photo gallery of our products, then you will find the lightspot of various equipment, and enjoy yourself !
Introduction to shaking table
The shaking table is a traditional ore dressing machine with the simplest structure. The method of using the shaking table is called the shaking table ore beneficiation technology.
Structure of shaking table
The gold shaking table is made up of table surface, main frame, transmission device and motor. Moreover, the gold shaker table will be armed with the water filling chute, feeding chute and engine base.

Working principle of gold shaking table
The gold shaker table or the gold shaking table makes the mineral grains move in various directions according to their different densities and granularities. Materials are expanded along the diagonal line of the feeding chute and then discharged from the edge of the table surface. Its long ore discharging line can make sure that the gold shaking table can produce different kinds of products including concentrate, secondary concentrate, medium concentrate and tailings.
Application of shaking table
The shaking table works as a part of the gravity ore beneficiation production line and gold shaking table is widely used to separate minerals like aventurine, gold and coal etc.
The shaking table is divided into ore sand shaking table, slurry shaking table, glass fiber reinforced plastics shaking table, 6-S type concentrating table and LS type concentrating table.
Application in ore beneficiation technology
The shaking table is used in the gravity beneficiation process for the separation of fine materials such as tungsten, tin, lead, zinc, gold, silver, iron, manganese, titanium etc. Gold shaker table is also applied in the coal dressing process.